TONY MOLY Crystal Single Eye Shadow

▶ Manufacturing company:TONYMOLY

▶ Place of origin:Korea

▶ Volume:1.5g
▶ Description of item

:Crystal single eye shadow with various formulations and colors.
: Amazing coloring power that is colored as visible color.
: Long-lasting durability with close contact with eyes without dusting.
▶ Color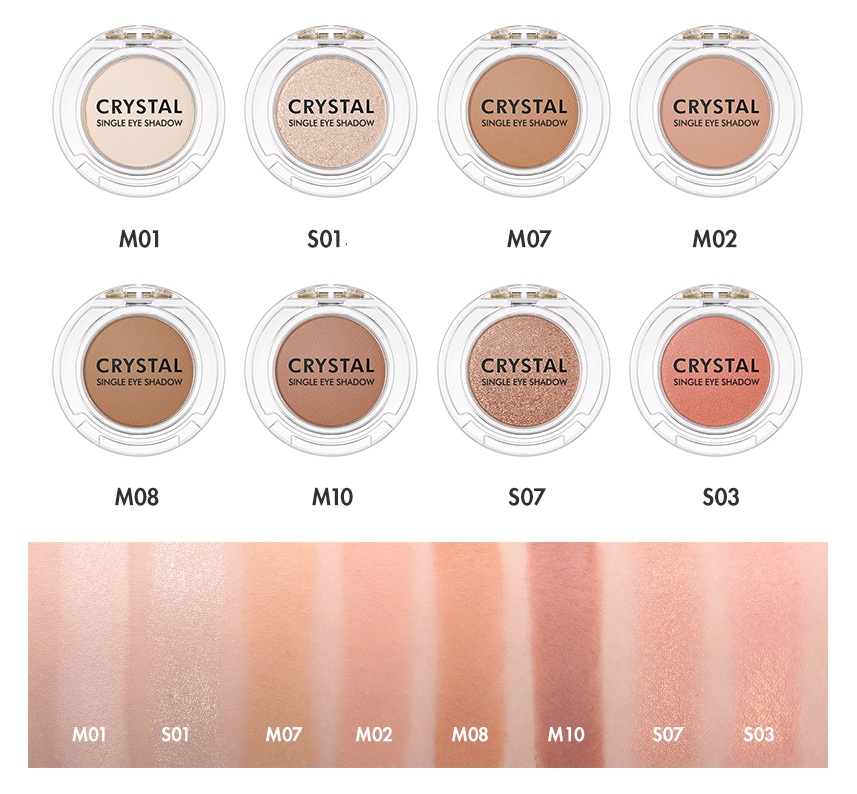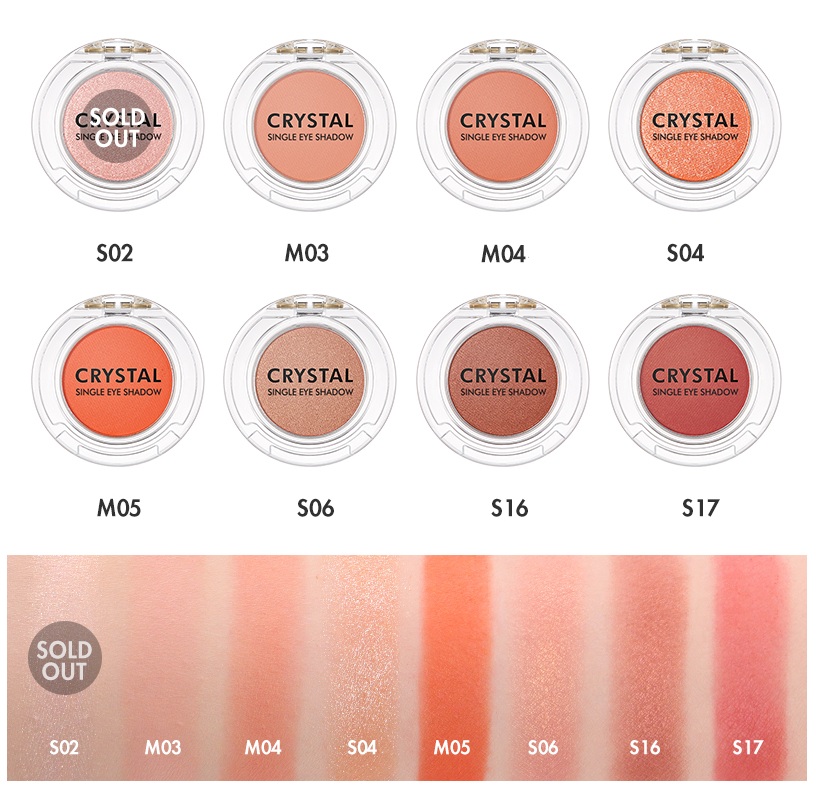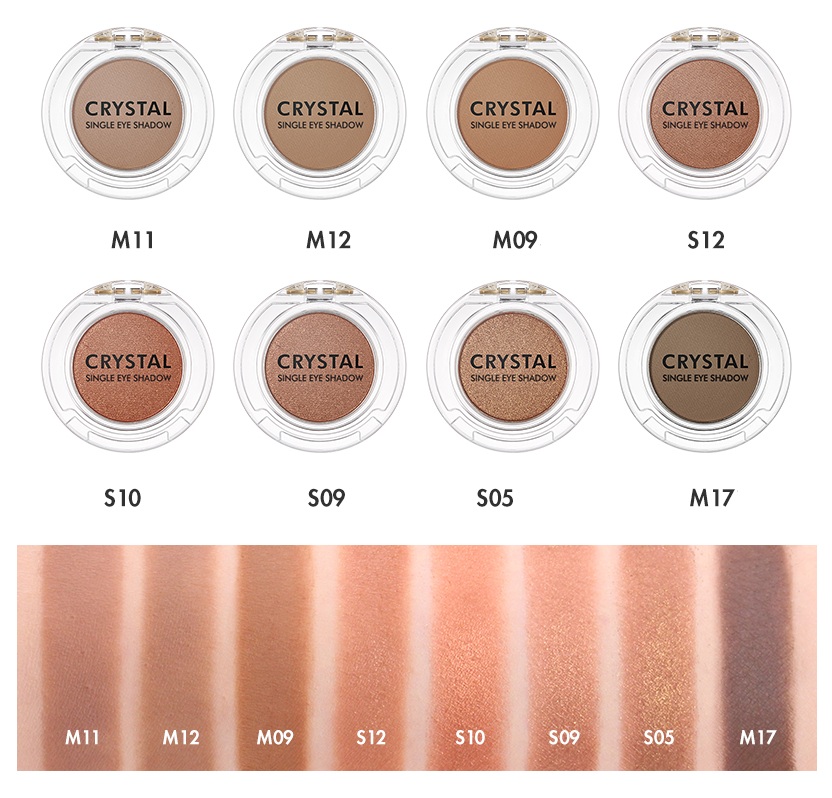 ▶ How to use
1. [Use with brush]
Using a tip or brush, take the appropriate amount and apply it over the eye area.
2. [Using your fingers] - How to reduce flowing powder when using glitter line
Take the appropriate amount of contents at the tip of your fingers and apply it to your eyes by tapping it.