TONYMOLY Luminous Goddess Aura Silk Foundation
Expiry date: 24 April. 2021

▶ Manufacturing company:TONYMOLY CO., LTD.

▶ Place of origin:Korea

▶ Internal capacity:45ml / 1.35 fl.oz.
▶ Main ingredients

:Silk amino acid, Jewelry Complex(Diamonds, Pearl, Amethyst, Tourmaline), Vegetable oil complex(Jojoba oil, Almond oil, Argan oil)
▶ Product Description
:Whitening + Wrinkle improvement + UV protection Triple functional cosmetics
:Silk Luster Foundation that creates smooth, elegant skin texture as if wrapped with the silk
▶ Product features
1. Smooth and fine skin texture without defect like silk
2. The inside of the skin is moist and the surface of the skin is shiny.
3. Transparent film like silk keeps makeup for a long time.
4. Light and comfortable texture
▶ Texture

1. It protects skin moisture and improves makeup durability with prescription of high adhesion powder
2. As soon as the light, fine powder particles touch on the skin, it is applied as they slip, and is finished freshly without oily feeling.
3. Comfortable Feeling
▶ How to use
1. Gently shake 2-3 times before use, take an appropriate amount and gently apply it along the skin texture.
2. Apply it once more to the area where the blemish is noticeable.
* [When you want to cover skin defects more naturally] : Apply it by tapping lightly with your finger.
* [When you want to express bright radiance] : Apply it lightly with a makeup sponge.
▶ Color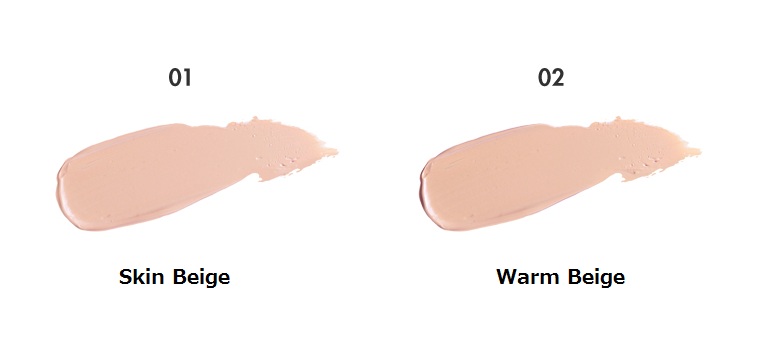 ▶ Coloring