APIEU Eye Glitter
▶ Manufacturing company : Cosmax Inc.
▶ Place of origin:Korea
▶ Internal capacity : 5g
▶ Main ingredients
: Green tea water, Amethyst powder, Pearl powder, Ruby powder
▶ Product Description
: Moist liquid-type glitter
▶ Product Features
1. Water Base
The water base is filled with glitter and pearl, and you can feel the water-specific cooling feeling with water dispersion formula.
2. Long Lasting Glitter
The APIEU eye glitter, which is fixed even when sprayed with water unlike general eye glitter.
Enjoy a vibrant pearl with excellent adhesion.
3. Convenient Applicator
You can make even more careful make-up with diagonal tip that can be used conveniently in the eyehole and under the eyes.
▶ How to use
1. Use as a base
If you blend to the whole eyehole after applying on the double eyelid line, Daily glittering eye full of pearl!
2. Use as a point
After eye makeup, apply it to the center of the eyehole and tap it, make any shadow shiny!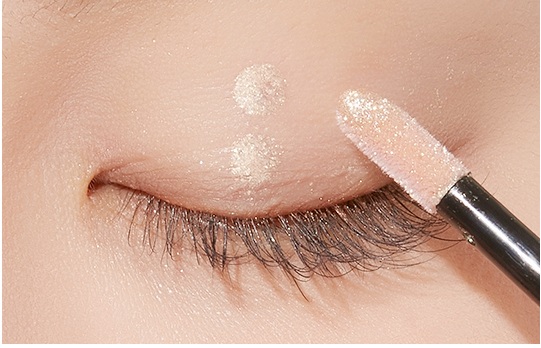 3. Highlighting under the eye
If you apply it under the eyes and spread it with a cotton swab or a hand, completed the cute eyes!
※ Precautions
: It is a formulation filled water with glitter and pearl, be sure to shake it before use!
* SUS Ball is built in for texture mixing well.
▶ Color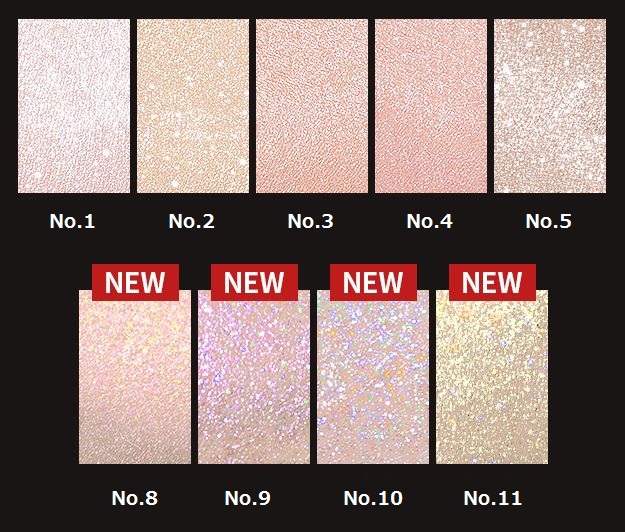 (1) No.1 Sparkling Snow
: It is twinkling in any shadow!
The No.1, which is made up of a lively opal pearl, can produce a different atmosphere depending on the base shadow with a clearer color.
(2) No.2 Glitter Ball
(3) No.3 Shine Bright

(4) No.4 City of Star
(5) No.5 Eternal Breeze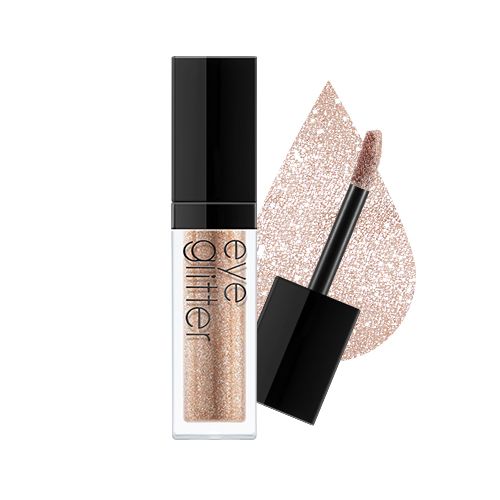 (8) No.8 FLASH ROSE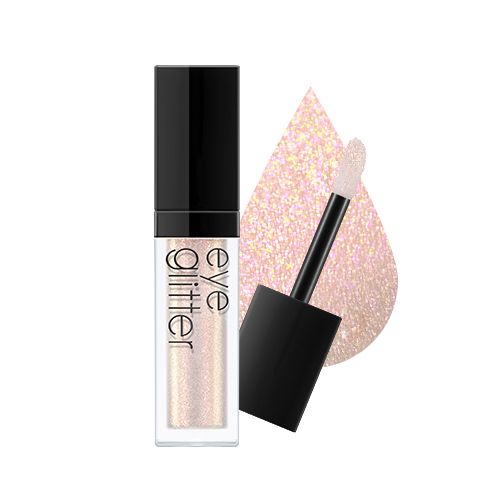 (9) No.9 AURORA LIGHT
(10) No.10 CRYSTAL STONE

(11) No.11 GOLD SEQUIN