Holika Holika Piece Matching Shadow 4 Holes Palette (04 Orange Velvet)
▶ Manufacturing company : Holika Holika
▶ Place of origin:Korea
▶ Internal capacity : 6g
▶ Product Description
: The 4 Holes Shadow like a puzzle that completes the sweet and mellow eyes!
F/W Color Shadow Palette with Matte / Shimmer / Glitter triple texture

▶ Product Features
1. Sweet and Mellow NEW F / W Color!
It is a 4 holes shadow palette consisting of a dried orange color group with F/W trend color. Completes more sweet and mellow eye makeup using it!
2. 4 essential components
Shade Shimmer for neat eye makeup + Glitter for highlight + Shade Matte + Shimmer Point for blending!
With one palette, you can create more delicate and perfect eye makeup!
3. Excellent adhesion / Vivid and rich coloring
You can feel excellent texture and adhesion like a magnet with fixing binding system, and deep and clear color is expressed with only one touch.
4. All-day long-lasting color persistency
Applied the coating pigment with long lasting function, it is possible to last clear color for a long time with just one touch.
▶ How to use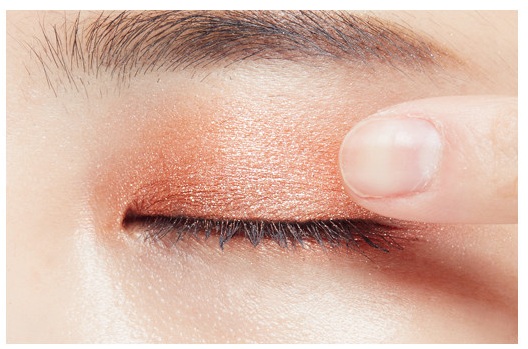 : Apply your desired color with your finger or brush, and blend it naturally.

※ Use Tip
STEP 1. Lightly apply the base color over the upper eyelids.
STEP 2. Apply the medium color to the center of the upper eyelids as gradient.
STEP 3. Apply the deep color to the eyelines to add depth to your eyes.
STEP 4. Apply the point color to the center of upper eyelids and under the eyes, you can make a feeling of a more mellow.
* Use it together!
: If you use it with Eye Metal Glitter # 03 Bunt Orange color together, you can create a deeply dazzling, dried orange glitter look.
STEP 5. Apply the contents to the center of the eye or under the eyes, and blend it naturally.
▶ Color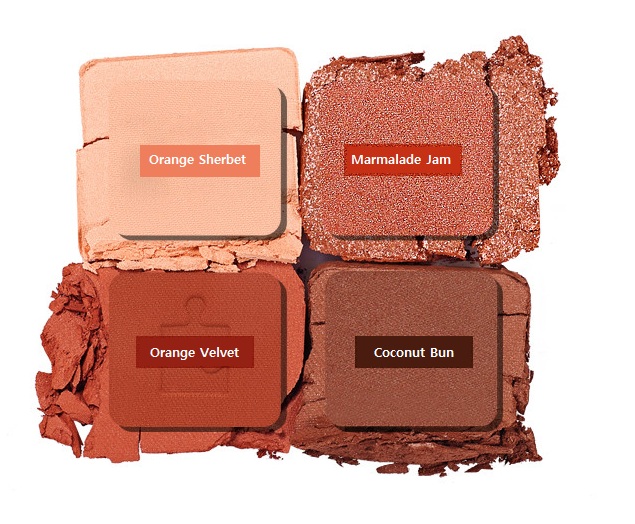 ▶ Coloring