Holika Holika Holi Pop Water Color Cheek
▶ Manufacturing company : ENPRANI
▶ Place of origin:Korea
▶ Internal capacity : 10ml/0.33fl.oz.
▶ Main ingredieints

: Peach extract, Apple extract, Guava extract, Aquamoisture24(Lotus Root, Aloe, Flaxseed, Burdock Extract Complex)
▶ Product Description
: Cuteness on both cheeks, Pop Up!
Liquid Blusher that creates vibrant cheeks

▶ Product Features
1. Colors filled with Cuteness
The vivid color is penetrated into the skin, creating a clear and transparent watercolor-style cheek make-up.
2. Fresh Finish
It is lightly adhered and it is expressed naturally.
3. Long-Lasting
It is adhered to the skin, and the soft color lasts for a long time.
▶ How to use
1. Apply about 3 drops in the direction you want to apply the blusher on the cheeks.
2. Spread it by tapping lightly with a puff or finger.
3. It will be completed cute and vibrant skin!
* SHAKE IT! SHAKE IT! Please shake it before use!

※ Tip
1. Due to the nature of the liquid blusher, the color will appear more beautiful when tapped lightly than when rubbed.
Please tap it lightly when blending.
2. Rather than apply a large amount from the beginning, gradually increase the amount by small amount, please adjust the desired color level.
※ Precautions

1. Due to the nature of the product, before use, please shake it.
2. After use, it can be used cleanly by wiping the mouth of container.
▶ Color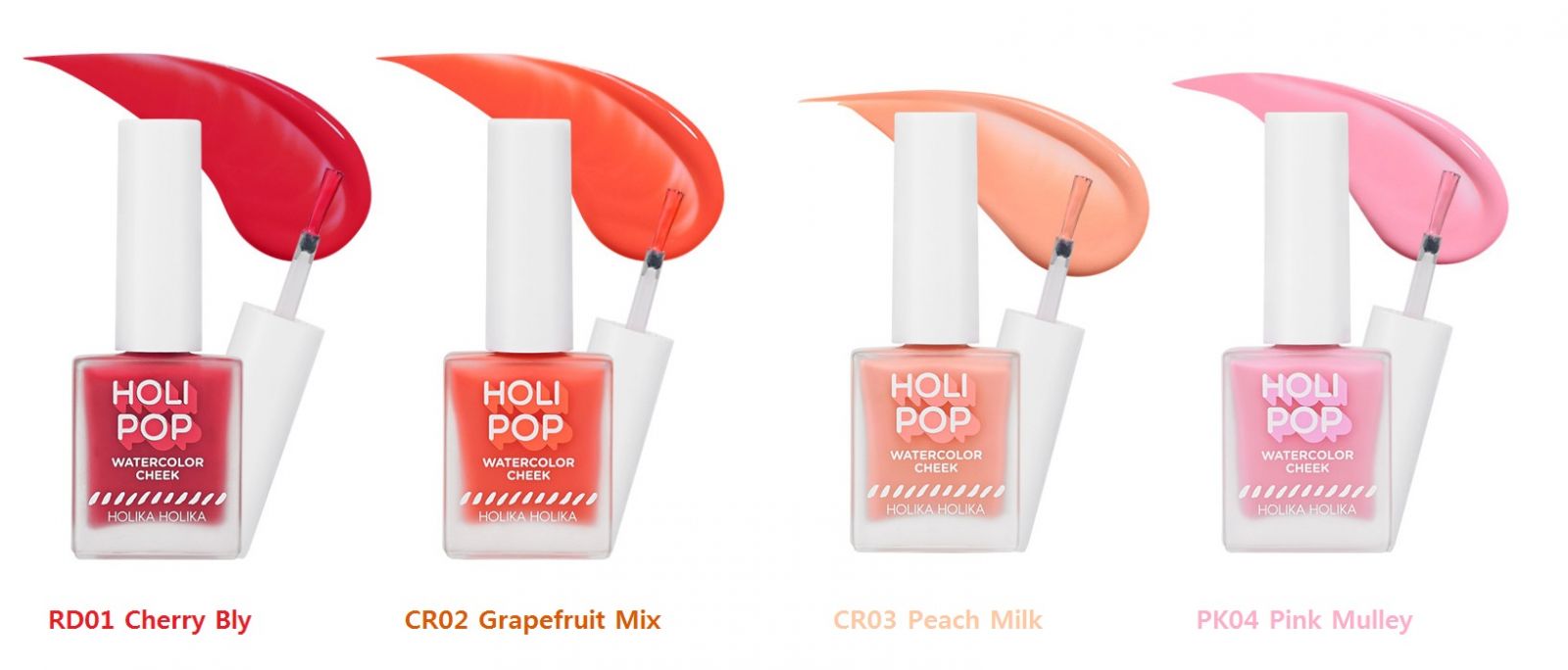 ▶ Coloring