Holika Holika Holi Pop Water Tint
▶ Manufacturing company : Holika Holika
▶ Place of origin:Korea
▶ Internal capacity : 9ml/0.30fl.oz.
▶ Main ingredieints
: Green Tomato Extract, Soothing Complex, Sea Buckthorn Fruit Extract, Grapefruit Extract, Pomegranate Extract
▶ Product Description
: Vitality POP UP!
A water tint that imparts vitality with a soft color

▶ Product Features
1. Natural Coloring
It makes a red lips naturally whenever and wherever you are with soft colors.
2. Stickiness ZERO
It is quickly permeated to your lips to give natural tinting effect, and it can be used without stickiness or smearing.
3. Moisturizing & Nourishing
4 plant ingredients such as Soothing Complex and Green Tomato, etc help to keep your lips moist.
▶ How to use
1. Gradation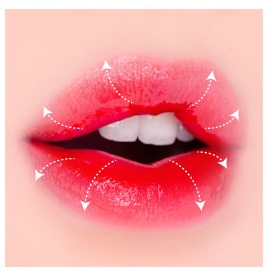 (1) Take the proper amount of the contents to the tip, and apply it by tapping lightly to the center of the lips.
(2) Spread it naturally as gradient.
2. Full Color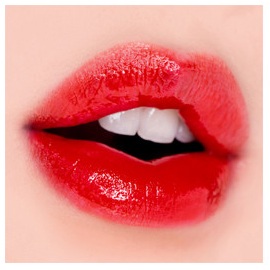 (1) Take the appropriate amount of the contents to the tip and draw along the lip line.
(2) Using the flat side of the tip, apply the contents to the entire lips.
(3) Apply 1 or 2 more times to express more vivid color.
※ Using a Flat Tip!
1. On the center of the lips with a wide side!
2. On the mouth corner with the narrow side!
※ Tip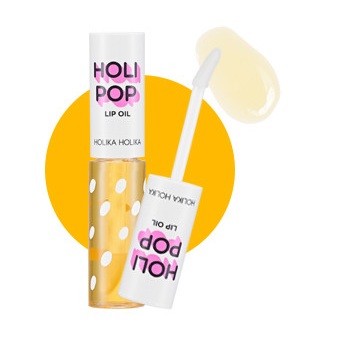 1. Apply the Holi Pop Water Tint!
2. Apply Holi Pop Lip Oil on top of your lips!
* HONEY TIP If you put the contents lightly instead of rubbing on the lips, the glossiness will be maximized!
▶ Color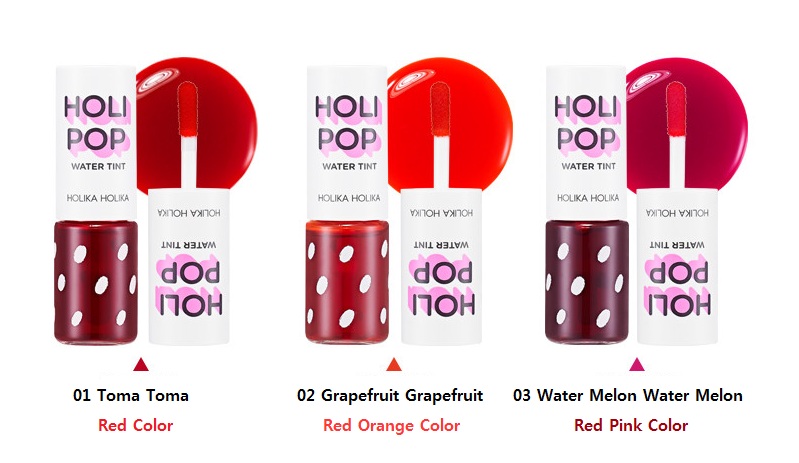 ▶ Coloring