ETUDE HOUSE Play Color Eyes Peach Farm
▶ Manufacturing company : ETUDE HOUSE

▶ Place of origin:Korea

▶ Volume : 1g*10EA
▶ Product Description
: A 10-color eye shadow palette full of sweet peach colors
▶ Product Features
1. Sweet Peach Color Shade
It makes a variety of peach eye make-up with a color composition of shade colors that express a lovely eye makeup and a peach tone
suitable for point makeup with a sweet atmosphere.
2. Soft & Silky Texture
It maintains bright color and pearl for a long time without clumping with a soft and adherent base.
▶ How to use
: Apply the base color over the entire eyelids with a larger side of the tip,
and apply the point color to the delicate area such as gradient, outer corner of the eyes, eye line, etc, with smaller side of the tip.
▶ COLOR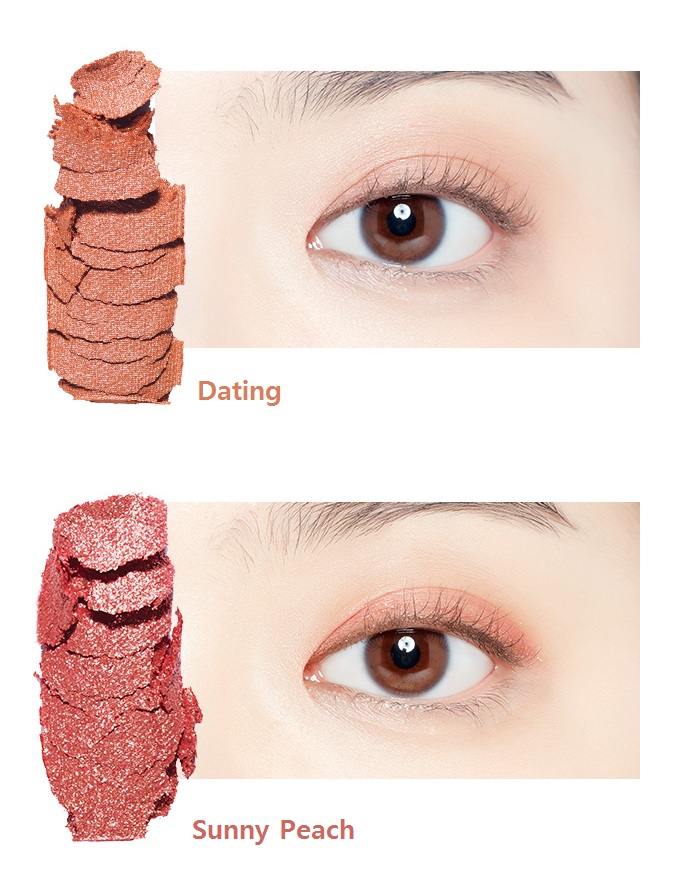 ※ Makeup Tip