ETUDE HOUSE UV Double Cut Clear Sun Stick
▶ Manufacturing company : ETUDE HOUSE

▶ Place of origin:Korea

▶ Volume : 20g
▶ Main ingredients
: Bamboo Water, Aloe Vera Leaf Extract, Iris Florentina Root Extract, Chamomile Flower / Leaf Extract
▶ Product Description
: Sun stick that adheres smoothly to the skin as soon as applied the skin and makes it soft and fresh
: UV protection functional cosmetics

: SPF48/PA+++
▶ Product Features
1. It is the sun stick that adheres smoothly to the skin as soon as applied the skin and makes it soft and fresh.
: Adheres smoothly and makes healthy skin!
2. Easy to carry anywhere, anytime, and it gives you a healthy and radiant skin with a clear feeling without a white cast on the face.
3. It doubly blocks long wavelength UVA and UVB to protect your skin from external harmful environment.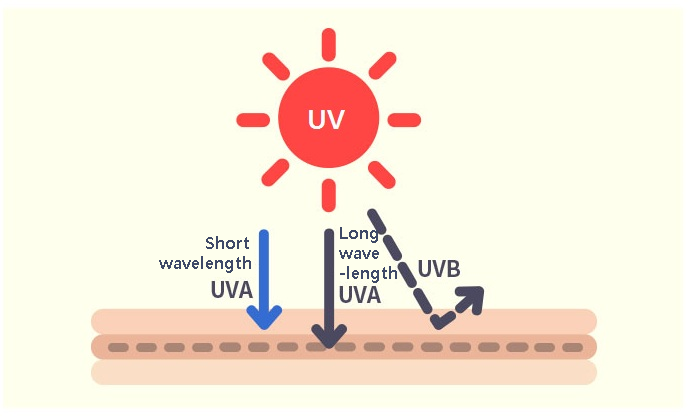 4. Chamomile, aloe vera leaves, and bamboo water components help to keep skin that is weak to ultraviolet rays healthy.
▶ How to use
: At the last step of the skincare, lightly apply on areas exposed to ultraviolet light.
: Apply easily not only on the face, but also on the body.
※ TIP
1. If you want a more comfortable sunscreen for your skin, choose an inorganic sunscreen,
and if you want a fresh, light feeling, choose an organic sunscreen!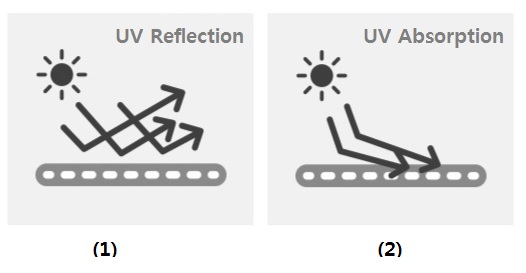 * 'Inorganic / Organic sunscreen' depending on my skin
(1) Inorganic sunscreen ingredient
Reflects ultraviolet rays from the surface of the skin, and blocks ultraviolet rays without the burden on the skin.
(2) Organic sunscreen ingredient
It is transparent and small particle without a white cast on the face, it is applied to the skin widely and absorbs ultraviolet rays, and blocks it.
2. This way, it is more effective!
(1) 30min
Please apply 30 minutes before going out.
(2) 2~3hr
If you are outdoors or on strong sunny days, please apply at intervals of 2 to 3 hours.
(3) Cleansing
Please cleanse cleanly the sunscreen so that it does not remain on your skin.
(We recommend double cleansing for inorganic sunscreen and waterproof type products.)
(4) 4seasons
Because there are many ultraviolet rays in the everyday life, please apply every day regardless of the season.