Laneige Homme Air Light Sun Stick(SPF50+/PA++++)

▶ Place of origin:Korea

▶ Volume : 26g / 0.91 oz.

▶ Main ingredients

: Purified water, Cotton extract, Sunflower seed extract
▶ Product Description

:Sun stick for face / body that contains a cotton extract that helps protect the skin from fine dust
▶ Product Features
1. More powerful sun blocking
It effectively blocks UVA, the long wavelength that causes aging (PA++++).
2. Dust-relief™ cares the skin that has been stimulated by fine dust
Contains Dust-relief™(Cotton Extract) to help protect and calm tired skin from increasing fine dust and harmful environments.
3. Soft feeling without oily feeling
Contains a porous powder to control excess sebum to the skin and finishes lightly and refreshingly even if applied several times.
▶ How to use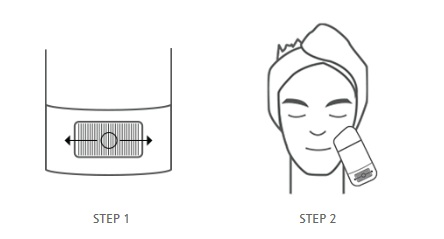 1. Turn the dial on the bottom of the container and expose the contents about 5 mm.
2. Apply 2-3 times lightly from the inside to the outside of the face.
※ Precautions
1. After use, please close the cap with the contents of 3mm slightly exposed.
2. Due to the nature of the stick formulation, when the contents are fully exposed or lowered to the end, the content plate may fall off or the contents may break.