The Saem 3 Edge Liquid Foundation


▶ Manufacturing company : COSMECCA KOREA CO., LTD.

▶ Place of origin:Korea

▶ Volume : 35g

▶ Main ingredients

:Saussurea Involucrata Extract, Cherry Blossom Extract, Lime Flower Extract, European Peony Flower Extract, Pearl Extract, Pearl Powder,
Lemon Peel Oil, Bergamot Fruit Oil, Orange Peel Oil, Lime Oil, Pinus Sylvestris Leaf Oil, Eucalyptus Leaf Oil
▶ Product Description

:Liquid Foundation fitted lightly and delicately to skin

▶ Product Features

1. Unique Triangle Edge Shape
It is the 3 Edge Makeup line that gives a comfortable grip in one hand with unique triangle style.
2. Foundation Lightly Fitted
It is lightly adhered to the skin as if it penetrates into the skin, and smoothly covers the curves and blemishes of the skin to express flawless and clean skin.
* Please shake 3-5 times before use.
▶ How to use
: After base makeup, take an appropriate amount, apply it gently along the skin texture, and pat it lightly.
* Shake enough 3-5 times with the cap closed before use.
▶ COLOR
1. No.21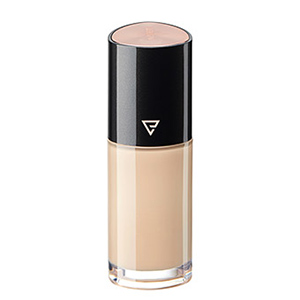 2. No.23
3. No.25