ETUDE HOUSE Hair Secret Bang Fixer

▶ Place of origin:Korea

▶ Volume:60ml / 2.02 fl.oz.
▶ Main ingredients
: Lonicera Japonica Flower Extract, Daisy Flower Extract, Chamomile Flower Extract, Peony Flower Extract, Pharbitis Purpurea Extract,
Sambucus Nigra Flower Extract, Orange Flower Extract, Jasminum Officinale Flower Extract
▶ Product Description
: Hair fixer that keeps bangs volume perfectly
▶ Product Features
1. Powerful hair setting power with polymer ingredients!
It contains a component that gives setting effect (AMP-Acrylates Copolymer), and it sets the bangs volume strongly without stickiness.
2. Fragrant bangs with fresh flower fragrance!
Contains the various flower extracts such as daisy flowers, chamomile flowers, peony flowers, so you can feel the delicate floral fragrance.
▶ Before & After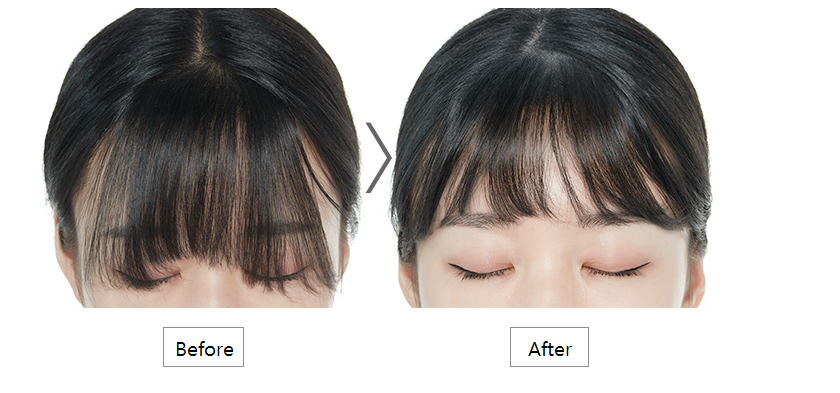 ▶ How to use
1. Fix the part that you want to give volume using the hair roll, spray the bang fixer 1 or 2 times on the root area, then leave it for about 5 minutes.
2. After 5 minutes, comb with the brush or hands.
(If you want to fix other areas besides the bangs, spray it from a distance of 15cm.)