Romand Zero Matte Lipstick
▶ Manufacturing company : Rom&nd
▶ Place of origin:Korea
▶ Volume : 3.5g
▶ Main ingredients
: Rosehip Fruit Oil
▶ Product Description
: Matte lipstick with customized colors
▶ Product Features
1. #Lightweight
0g lipstick with minimized stiffness and dryness!
2. #Revitalizing Zerogram
Revitalizing the pale or dull lips!
3. #Elaborate colors
Personal color lipstick that expresses naturally the clear and beautiful colors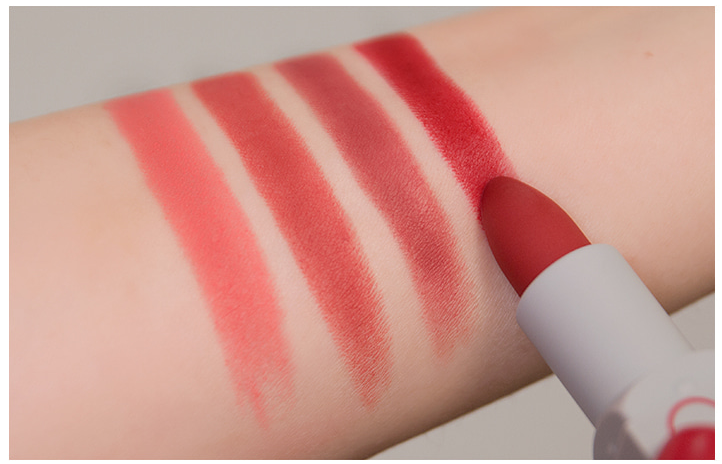 ※ UPGRADE!!
1. Lighter
: Wrinkles ↓, Coloring ↑
: Gives lighter finish as if there's nothing on the lips.
2. More beautiful
: The best 4 colors became clearer and more beautiful
: The same color as the screen! Personal color adheres perfectly on the lips
3. Smoother
: Smooth application
▶ How to use
: Apply starting from the inside to the outside of the lips as if filling it naturally.
※ Zerogram Lipstick 200% Use Tip!
1. Matte lipstick + tint
Apply the Zerogram Matte Lipstick fully on the lips, then apply the tint to the inside of the lips to express more colorful color!
2. Cover the dullness of lip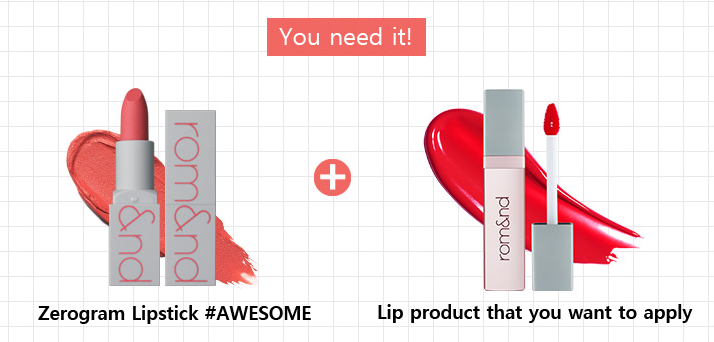 (1) Apply the Rom&nd #AWESOME color(warm coral color) to the dull areas of the lips.
(2) Apply the desired lip product to the inside of the lips, and spread it naturally with your fingers.
Completion of perfect lip makeup!
▶ COLOR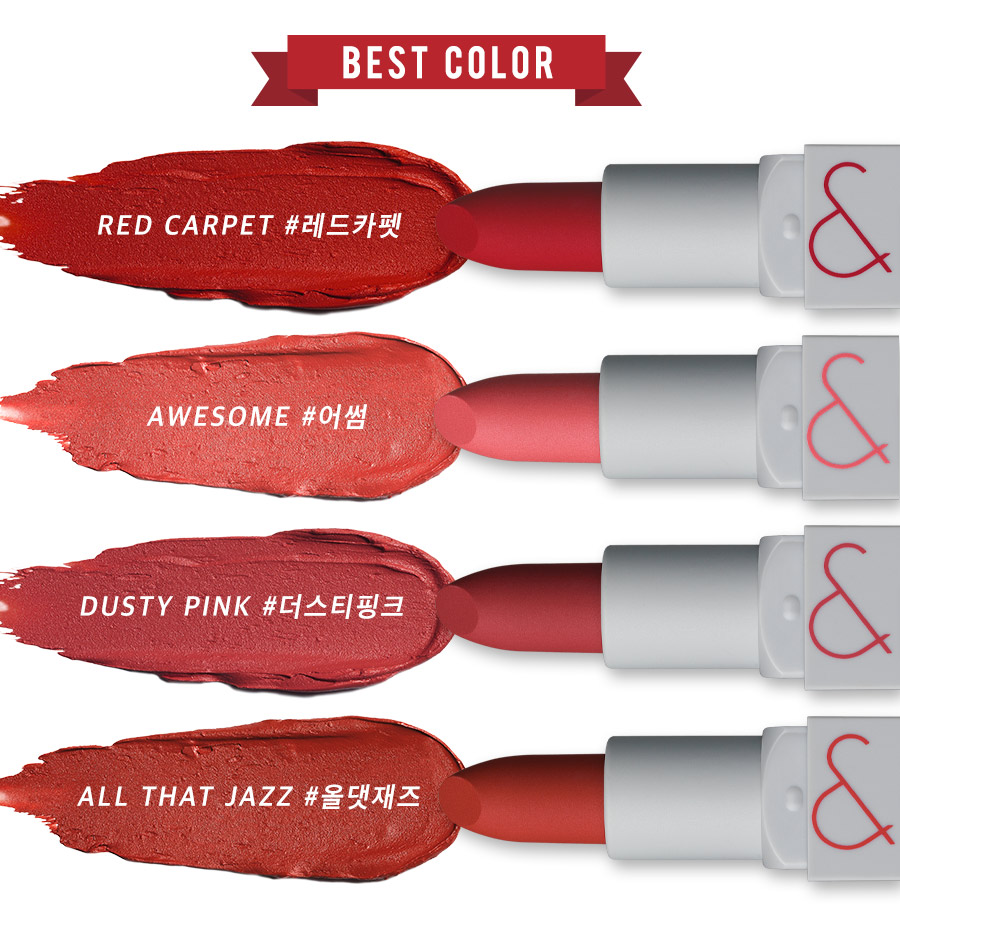 ▶ COLORING