JUNGSAEMMOOL Skin Setting Smoothing Base
▶ Manufacturing company : Hansol Cosmetic Co., Ltd
▶ Place of origin:Korea
▶ Volume : 40ml/1.35fl.oz
▶ Main ingredients
: Cotton Seed, Hyaluronic Filling Sphere, Mineral Complex

▶ Product Description
: Set your skin for perfect face makeup!
: Smoothing base that creates soft skin by controlling the oil and provides long-lasting makeup
▶ Product Features
1. Makeyp Setting : Oil Control & Long Lasting
The cotton seed extract which is effective for sebum adsorption and oil control helps to care the skin for the smooth makeup,
so it provides long-lasting makeup without any addtional correction makeup.
2. Smooth Setting
Hyaluronic Filling Sphere gently fills pores, fine wrinkles and skin curves to create an optimal skin condition for smooth face makeup.
3. Moisture Setting
The mineral complex that supplies moisturizing and hydrating required for your skin gives skin conditioning effect that makes skin moist.
* Skin irritation test completed
▶ Texture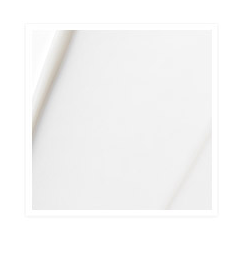 ▶ How to use
: After skin care, take an appropriate amount and apply evenly over the entire face following the skin texture.
※ Artist Tip!
: Apply it after the toner is fully absorbed.
: Spread it by gently tapping a small amount on the T zone to have firmer adherence.