JUNGSAEMMOOL Artist Eyeshadow Palette
▶ Manufacturing company : Hansol Cosmetic Co., Ltd
▶ Place of origin:Korea
▶ Volume : 1.7g*8EA
▶ Main ingredients
: Mineral Oil, Rosehip Fruit Oil, Shorea Robusta Seed Butter, Macadamia Seed Oil
▶ Product Description
: Artist Eyeshadow Palette that can create a variety of eye makeup to suit your skin tone and eye shape
▶ Product Features
1. Professional Color Shade
With a wide range of shade color spectrum, it is possible to create a mellow shade eye makeup suitable for various skin tones.
2. Soft Silky Texture
A silky, smooth texture with a Skin Fit Binder System and Smooth Melting Coated Powder adheres smoothly to the skin and expresses vivid, clear color.
3. Multiple Mix&Match Looks
It consists of colorful base and point colors, so you can blending and mix & match as you want.
4. Protects sensitive skin
Contains rosehip oil and shorea robusta seed butter, it helps keep the skin around the eyes moisturized.
▶ How to use
: Take an appropriate amount of the contents with a brush or your fingers and apply it gently to the eye areas.
※ TIP
: You can easily mix & match different colors to complete the sophisticated eye makeup.
1. Base : Can be used as base shadow, skin tone correcting, oil control, highlighting on the brow bone
2. Medium : Can be used as contouring shadow, shading, blush, eyebrow, etc.
3. Point : Can be used as contouring shadow, smokey shadow, eyeline, eyebrow, etc.
▶ COLOR
▶ Coloring
1. #Bloom and Petal
Bright, soft pink + Sensual brown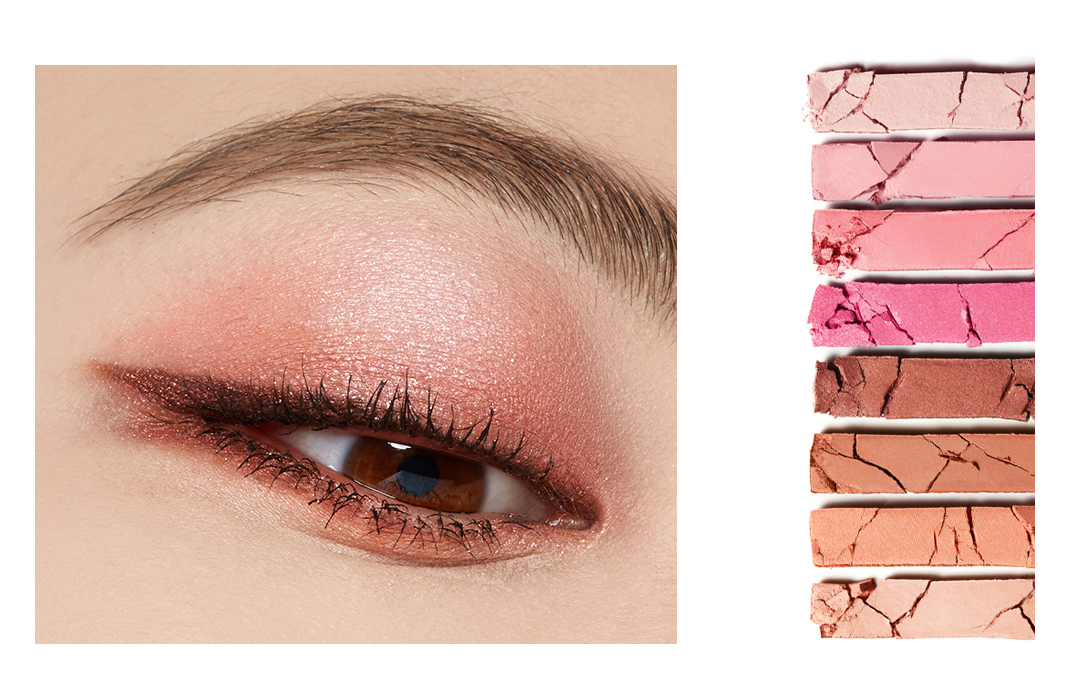 2. #Neutral and Tender
Natural colors for delicate daily makeup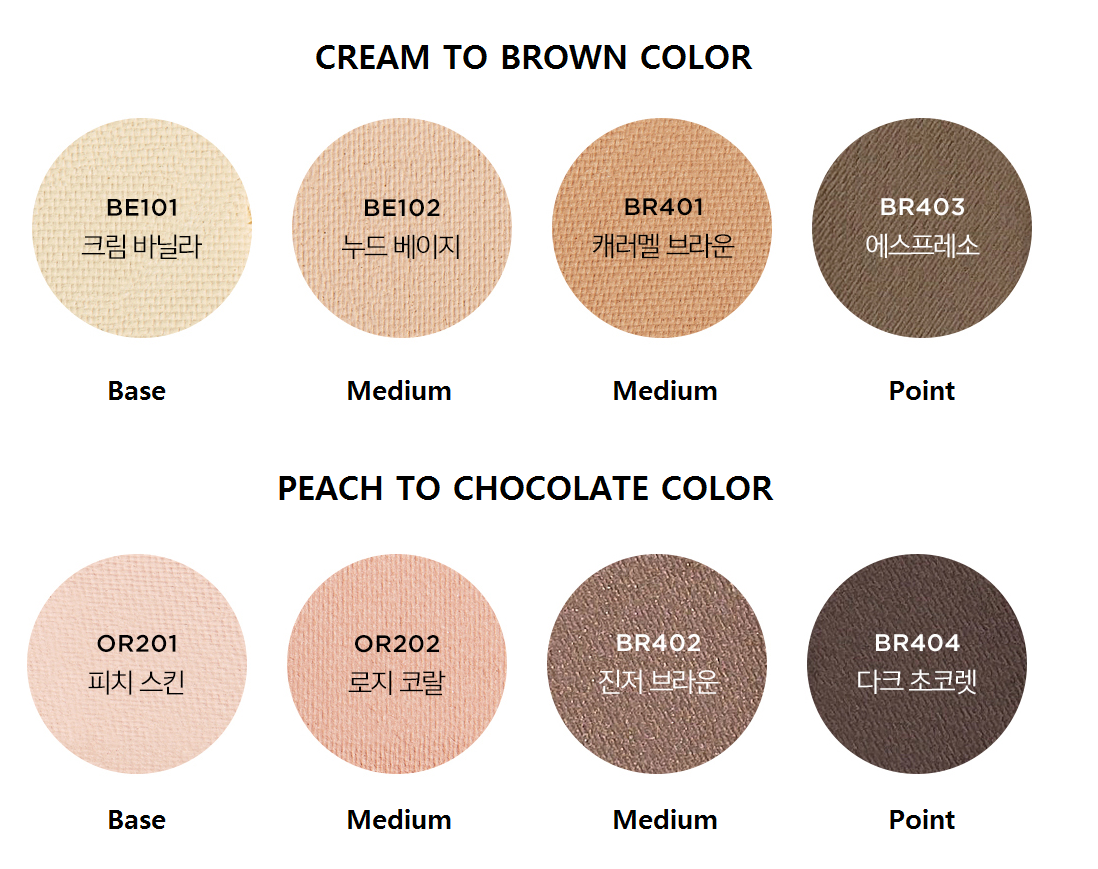 3. #Modern and Chic
Deep smokey colors
4. #Tempting and Classy
Classy colors for luxurious and sophisticated mood