JUNGSAEMMOOL Artist Brush Concealer M
▶ Manufacturing company : Hansol Cosmetic Co., Ltd
▶ Place of origin:Korea
▶ Volume : 1EA
▶ Product Description
: More professional for makeup artists! Easier for the beginners! Concealer brush that covers delicately the flaws such as trouble, blemish, dark circle
▶ Product Features
1. Various sizes
There are 3 sizes of small, medium, and large, so you can use them as you like depending on the part you need.
2. Soft synthetic bristles
It can also be used for sensitive skin.
3. Easy to grip
It can complete easily the makeup with a proper lenght and weight.
4. Protection Pouch for Brush Hair
It is included the pouch to hold the shape of hair for each brush, so you can protect the shape of the brush when you carry it.
▶ Size

▶ How to use
: Tap lightly on the areas where you want to delicately cover such as dark circles, around the nose and mouth.
※ TIP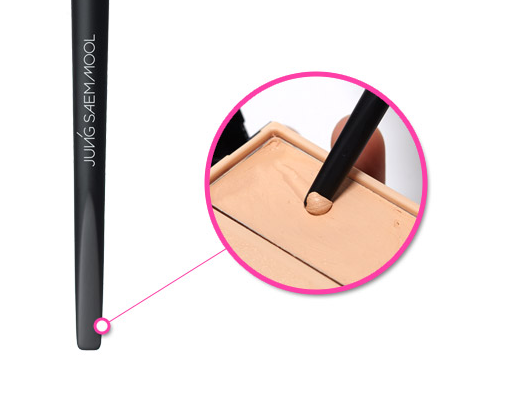 : The sharpened brush tip can be used as a spatula.