MISSHA Glitter Beam Liner
▶ Place of origin:South Korea
▶ Main ingredients
: Glycerin, PVP, Althaea Rosea Flower Extract
▶ Product Description
: As if there's star on your eyes! Glitter Beam Liner that shines more than the stars
: It contains hologram glitter that shines variously from different angles, it gives tear effect.
: The glitter adheres evenly to the eye areas to create long-lasting eye makeup.
: It contains Vitamin E and hyaluronic acid to keep your sensitive eyes more moisturized.
▶ How to use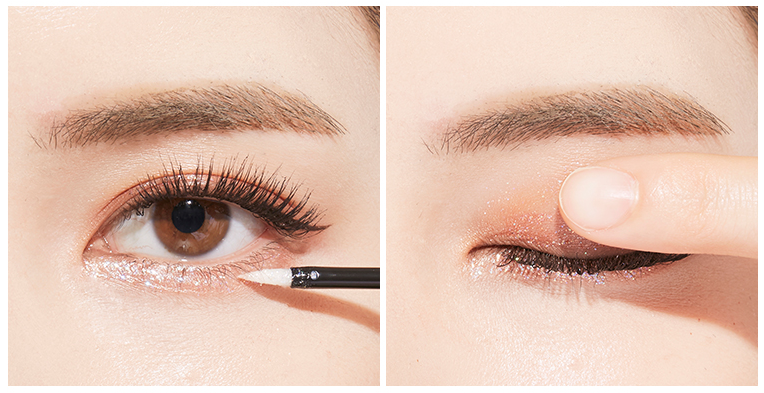 1. Apply by tapping lightly on the areas where you want to express glitter such as lower lash line, eyelids, etc.
2. If you want to express more colorful glitter, reapply 2 ~ 3 times after fixing!
※ Precautions
1. To prevent glitter from getting into your eyes, use an eye remover and a cotton swab to wipe it off.
2. Do not use this product in combination with eye drops because it can get into your eyes.
▶ COLOR
[1. Hello Guys]
[2. Pinky Tonight]