MISSHA Magnet Fit Lip Lacquer
▶ Manufacturing company : MISSHA
▶ Place of origin:Korea
▶ Volume : 4g
▶ Main ingredients

: Avocado Oil, Coconut Oil
▶ Product Description
: Lip lacquer that adheres thinly on lips like a magnet and keeps the color for a long time.
: Highly concentrated color pigment penetrates naturally.
: A silky color formula covers the lips curves and gives a matte finish so that does not transfer
into the cups or teeth.
: A film former with less stickiness adheres to the lips without dryness, and keeps vivid color for a long time.
▶ COLOR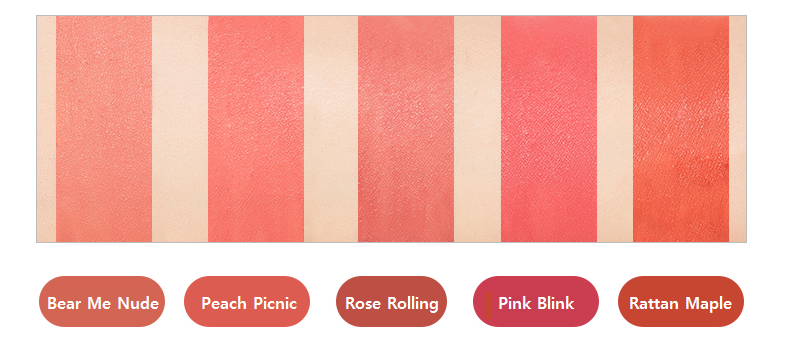 1. Bear Me Nude
Nude Coral with apricot color
2. Peach Picnic
Bright Peach Pink
3. Rose Rolling
Deep Rose Pink
4. Pink Blink
Cute Indie Pink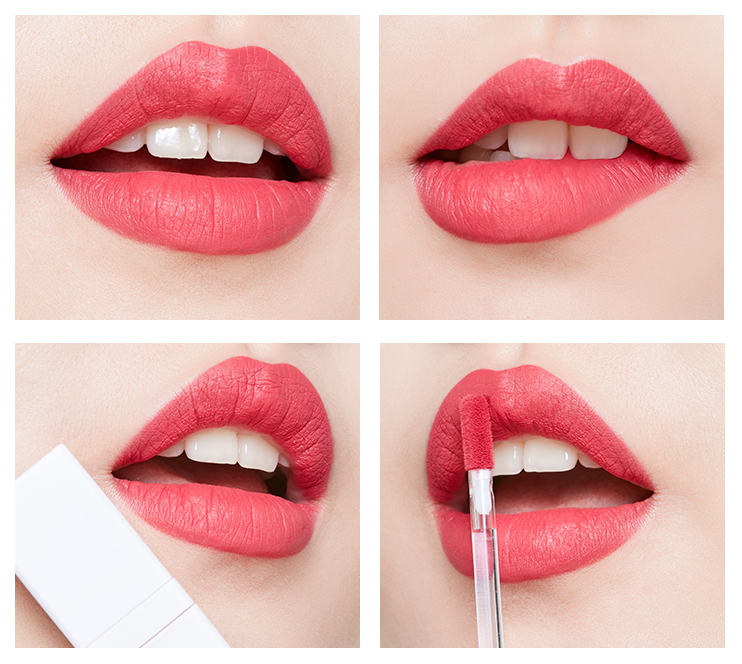 5. Rattan Maple
Calm Orange Brown
▶ TEST
: It adheres thinly to your lips like a magnet, and does not transfer any color!