Peripera [Pink-Moment] Velvet Cheek
▶ Manufacturing company : Peripera
▶ Place of origin:Korea
▶ Volume : 4g
▶ Main ingredients
: Illicium Verum Fruit Extract, Evening Primrose Oil, Rosehip Fruit Oil, Sunflower Seed Oil, Gardenia Florida Fruit Extract, Camellia Flower Extract, Safflower Extract, Arnica Flower Extract
▶ Product Description
: The 2018 Autumn Collection, which expresses the autumn sensibility of the Peripera with its emotional color and design!
: Velvet cheek with sensibility of autumn flowers!
▶ Product Features
1. Atmospheric dried petal color
The beautiful autumn dried flowers on your cheeks~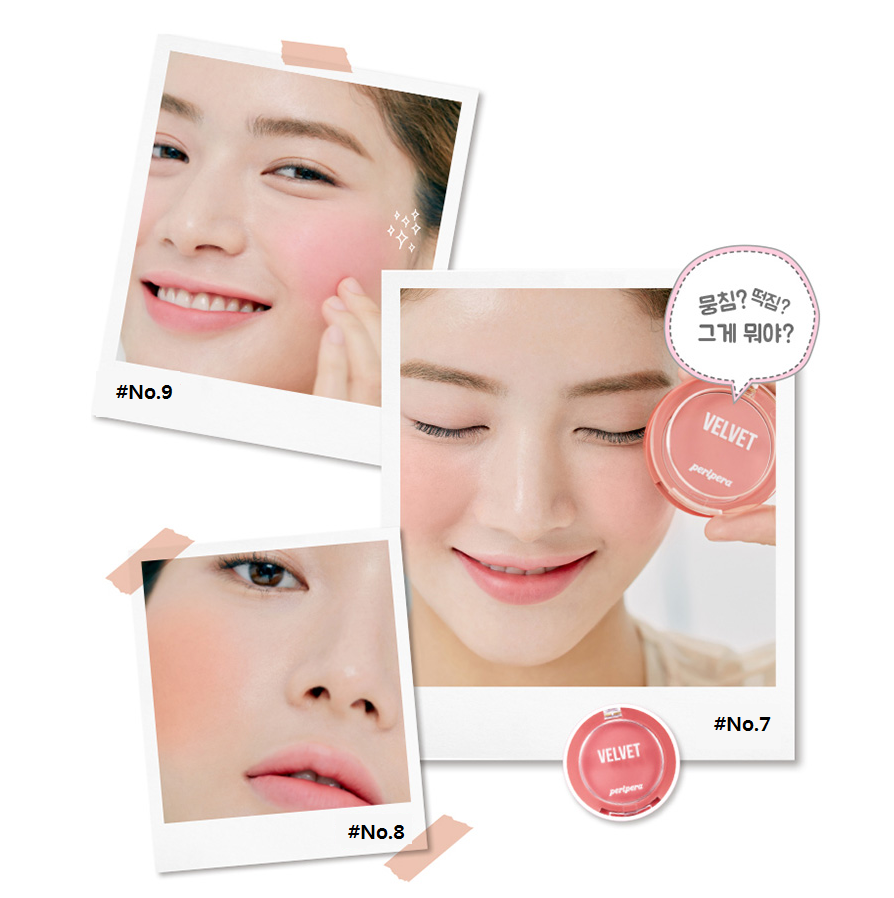 2. Velvet Texture
With the soft velvet texture, the surface is matte and the inside is moist.
The velvet cheek texture of Peripera that combines the best features of powder and cream!
3. Smooth color payoff without clumping
Even if you apply it with your hands, it gives delicate color payoff lik a watercolor.
▶ How to use
: Take the appropriate amount and apply it on the cheeks with puff or hand.
▶ COLOR
1. No.7 Warm Creamy Rose(Warm Beige Pink)
Beige Rosy Color
2. No.8 Dried Coral(Bunt Brick Orange)
Toned down Orange Color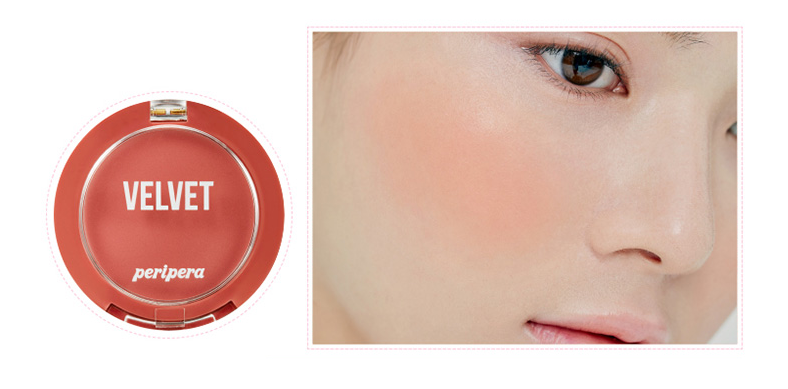 3. No.9 Today Lilac(Relaxed Mute Lilac)
Toned down Lilac Color