Peripera [Pink-Moment] Ink The Velvet
▶ Manufacturing company : Peripera
▶ Place of origin:Korea
▶ Volume : 8g
▶ Main ingredients
: Dimethicone, Purified Water, Glycerin, Mica, Silica
▶ Product Description
: The 2018 Autumn Collection, which expresses the autumn sensibility of the Peripera with its emotional color and design!
Ink The Velvet NEW COLOR
▶ Product Features
1. Full of autumn sensibility~ Pink Velvet Lineup
Deep pink color that completes pink look!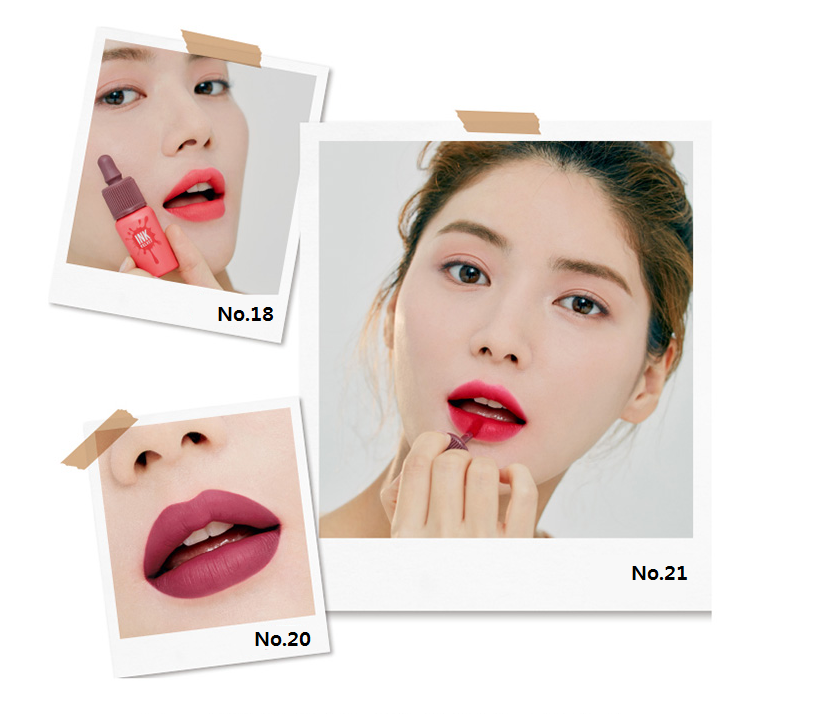 2. Smooth velvet lips
Keeps smooth and clean even after some time passed! Soft Real Velvet Lips OK

3. Perfect adhesion! Transfer-free Ink Lasting!

▶ How to use
: Apply gently using the flat side of the tip or tap for natural gradient lips.
▶ COLOR
1. No.17
Beige pink which fits best with any lip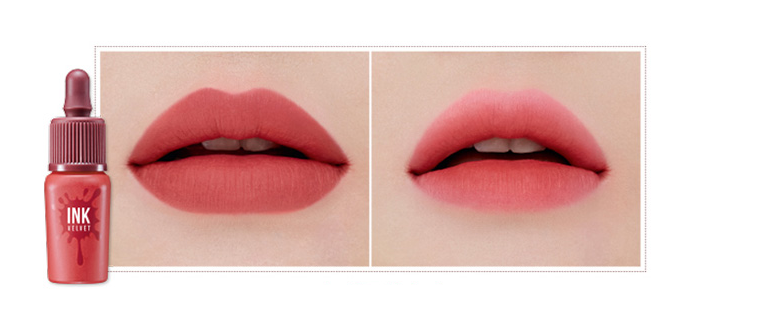 2. No.18
Natural pink which is the most trendy
3. No.19
Redish pink with deep atmosphere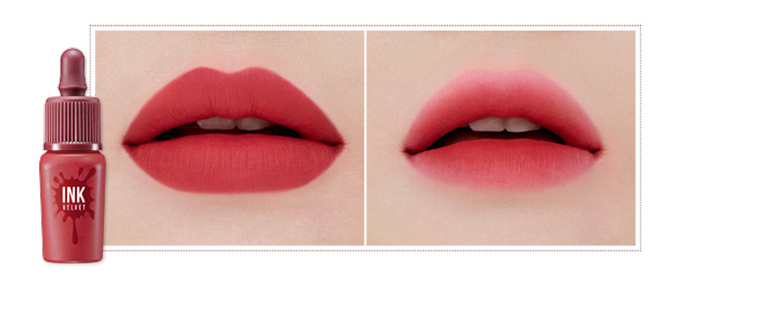 4. No.20
Plum pink which is uncommon
5. No.21
Fuchsia pink with warm feeling