ETUDE HOUSE ETUDE HOUSE Play 101 Stick Contour Duo
▶ Manufacturing company : AMOREPACIFIC

▶ Place of origin:Korea

▶ Volume:0.21oz./6.0g(上2.0g, 下3.8g)
▶ Main ingredients
[Highlighter]
: Octyldodecanol, Titanium Dioxide, Silica, Polyethylene, Ozokerite
[Shading]
: Silica, Octyldodecanol, Carnauba Wax, Tocopheryl Acetate, Lecithin
▶ Product Description
: Play 101 Stick Contour Duo Returns!

: Contouring makeup that completes easily and quickly small face with dimensional contouring effect
▶ Product Features
1. 24° angled cutting!
It is an ergonomic 24° cutting container that adheres perfectly to the curved face, and is easy to blend anywhere.
2. Powdery fixing!
A powdery stick formula that applies easily and fixes softly creates a natural contouring makeup.
3. Large size!
The shading color used for a relatively wide area is increased in volume more than twice, so you can enjoy contouring makeup without shortage.
* Previous Play 101 Stick Contour Duo(1.7g)
▶ How to use
1. 24˚ angled cutting enables you to blend easily even in curved face.
2. Dispense it little by little as you need, and use it for the desired areas.
3. Be sure to close the cap after use.
※ TIP
1. Face contouring
[No.1] Original, [No.2] Intense, [No.3] Natural
2. Chin contouring
[No.2] Intense Shading Color
[No.2] Intense Highlighting Color
3. Nose contouring
[No.1] Original Shading Color
[No.1] Original Highlighting Color
4. Forehead contouring
[No.3] Natural Shading Color
[No.3] Natural Highlighting Color
▶ COLOR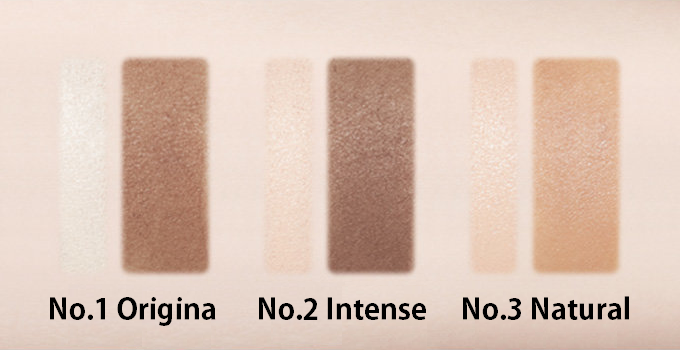 1. No.1 Original (Contouring Effect ★★★)
Original contouring that completes dimensional contouring makeup
Cream-tone highlighter with pearl + Medium brown color shading
2. No.2 Intense (Contouring Effect ★★★★★)
Intense contouring with bright highlighting and deep shading
Bright highlighting with fine shimmer pearl + Cacao brown shading with deep shade
3. No.3 Natural (Contouring Effect ★★)
Natural contouring with natural skin tone
Matte skin beige highlighter + Soft latte brown shading