Holika Holika Eye Shimmer Glitter
▶ Manufacturing company : Holika Holika
▶ Place of origin:Korea
▶ Volume : 3.5g
▶ Main ingredients
: Isododecane, Silica, Titanium Dioxide, Phenoxyethanol, Tin Oxide
▶ Product Description
: Liquid shadow that creates beautiful eye makeup with sparkling glitter in soft color
▶ Product Features
1. Soft Whipping Texture!
It is a QUICK FIXING type Liquid Shadow that gives matte finish when the whipping texture applies to the eye areas.
You can create sparkling eye makeup that shine neatly all day long.
2. Sparkling Glitter in Soft Color!
You can express sparking glitter in soft color shade with just a single product without needing to apply glitter shadow on the matte shadow.
You can easily express with just a single product, from shade to point color.
3. Long-wearing Liquid Shadow
It is a long wearing formula that can express neat eye makeup without flaking or smudging for a long time.

▶ TEXTURE
: Whipping texture!
: Sparkling glitter!
: Brilliant and beautiful color payoff!
▶ How to use
1. Before using the eye shimmer glitter, make eye areas clean.
2. Take the appropriate amount of the contents with the tip, apply onto the center of the eyelids, then smoothly blend with your hands.
※ TIP
: If you want a more sparkling expression, after fixing the glitter, take a small amount and apply it thinly once more.
※ Note!
: If you leave the contents unused, the volatile oil may float on the upper layer due to the feature of the contents.
It will be back to original when you mix the contents lightly using the tip.
The contents are normal products without any abnormality, so you can use it with confidence.
▶ COLOR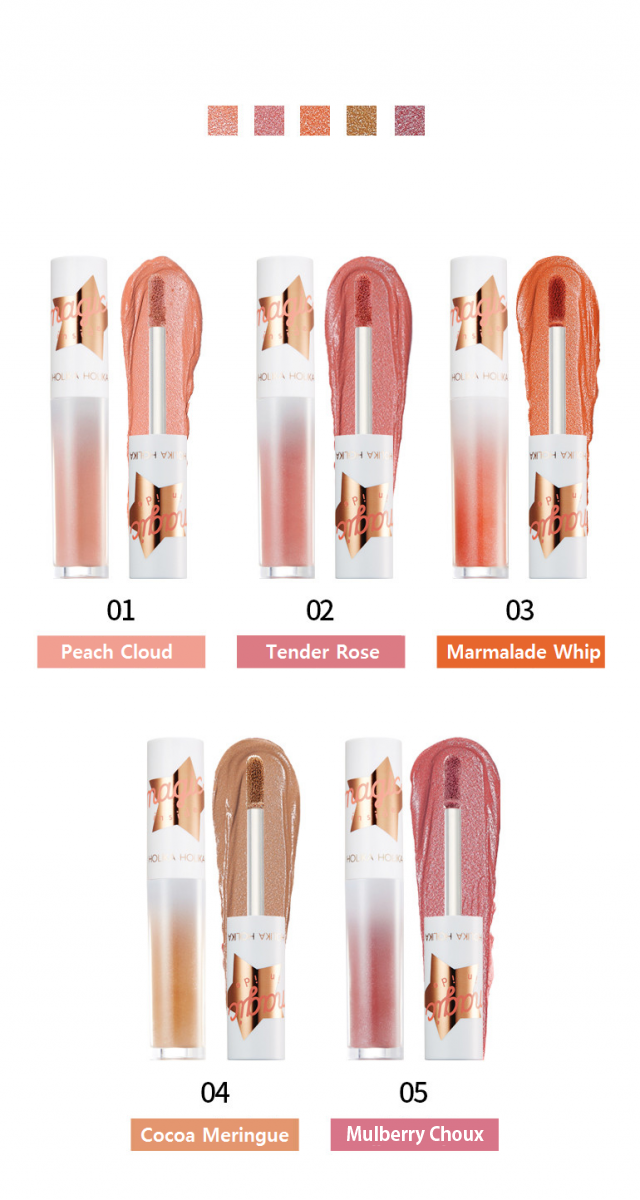 ▶ Coloring
1. 01 Peach Cloud
Peach pink color with silver+pink pearl
2. 02 Tender Rose
Rose color with silver+gold+blue pearl
3. 03 Marmalade Whip
Orange color with green+silver pearl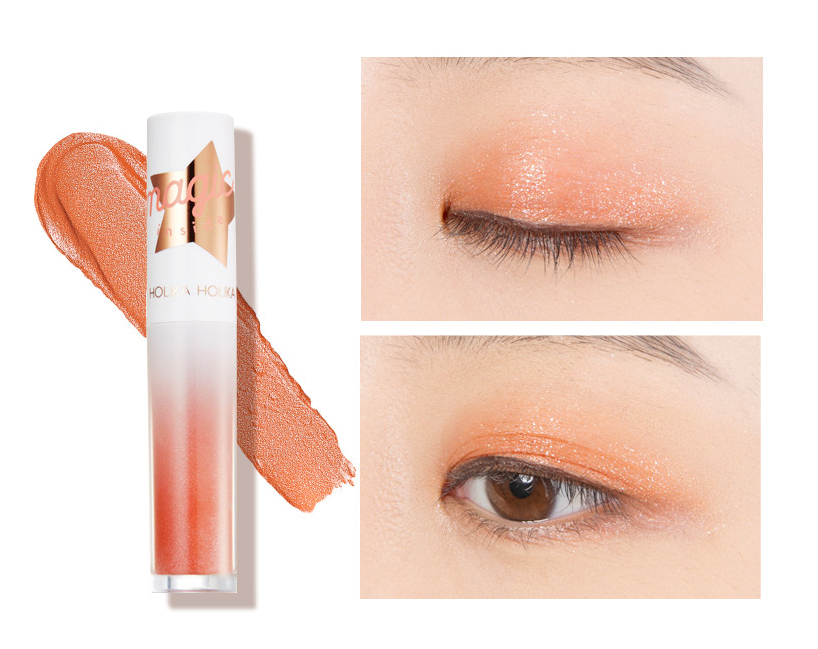 4. 04 Cocoa Meringue
Cocoa color with silver+gold pearl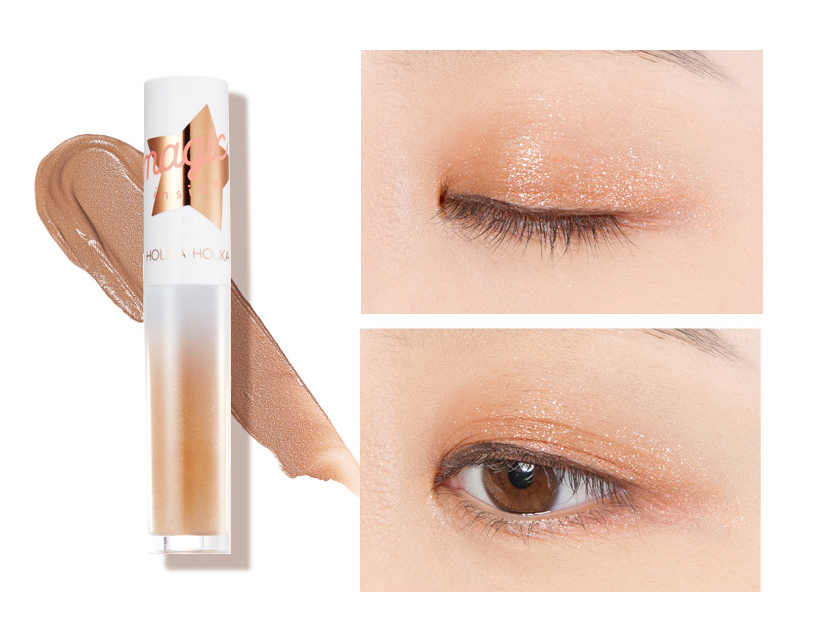 5. 05 Mulberry Choux
Mulberry color with opal+silver pearl