MISSHA Dashing Diva Magic Gel Strip
▶ Manufacturing company : MISSHA
▶ Place of origin:South Korea
▶ Size : One pack of nail sticker(22 Stirps, 8 Strips), 1 nail file
▶ Product Description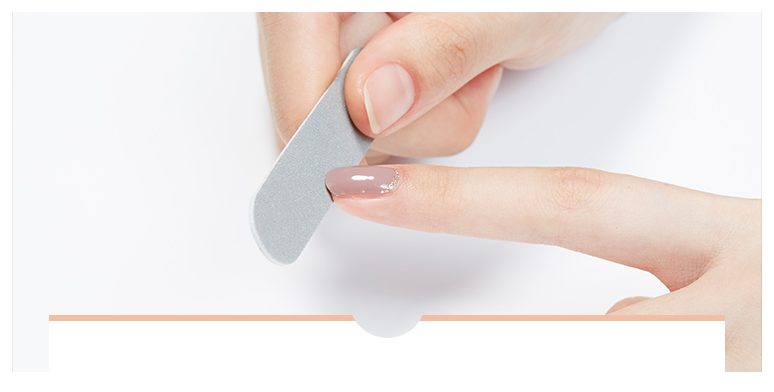 : It presents high-quality gel nail art as the one you receive in the nail shop.
: Provides different design patterns, which allow you to create your nails' daily look differently.

: It is 20-40% thinner than the usual Dashing Diva Magicpress, as it prevents getting stuck in the hair.
▶ TYPE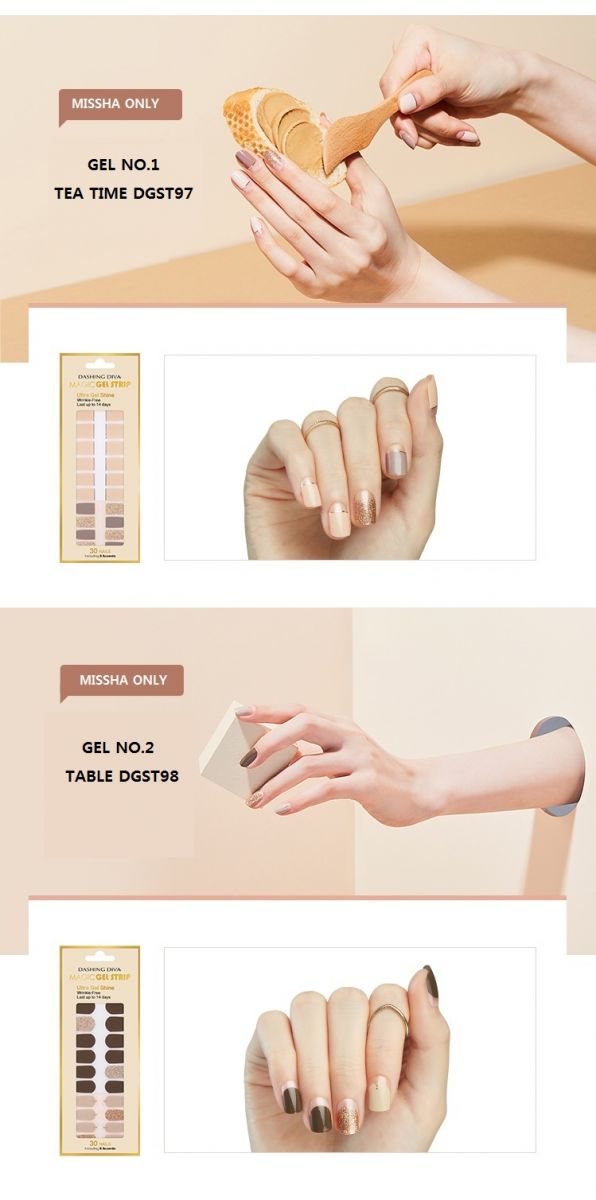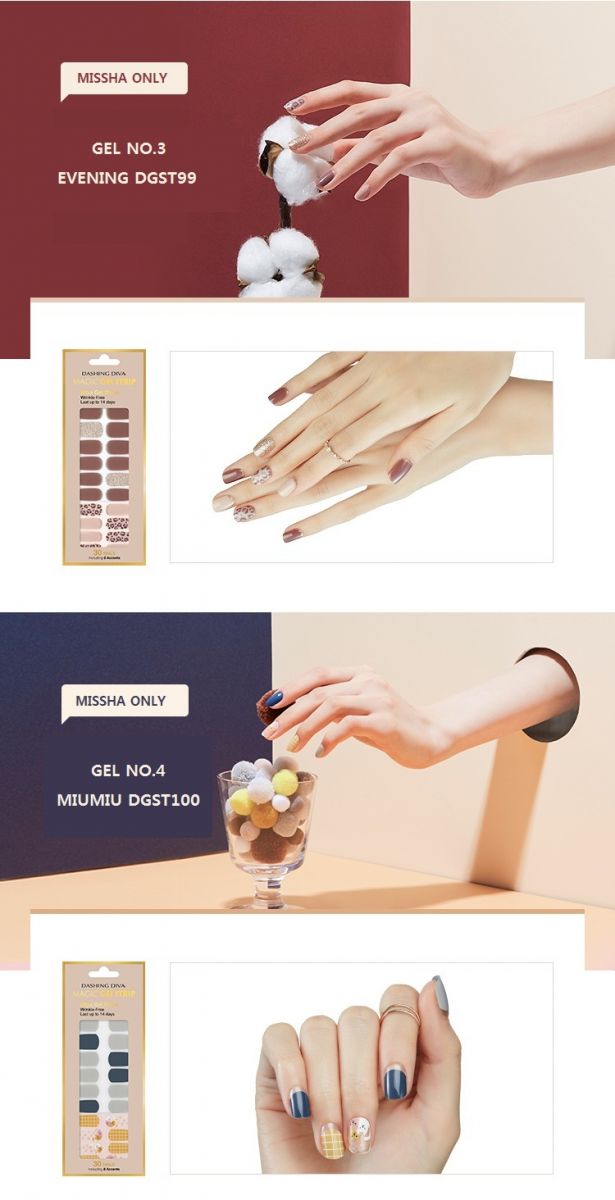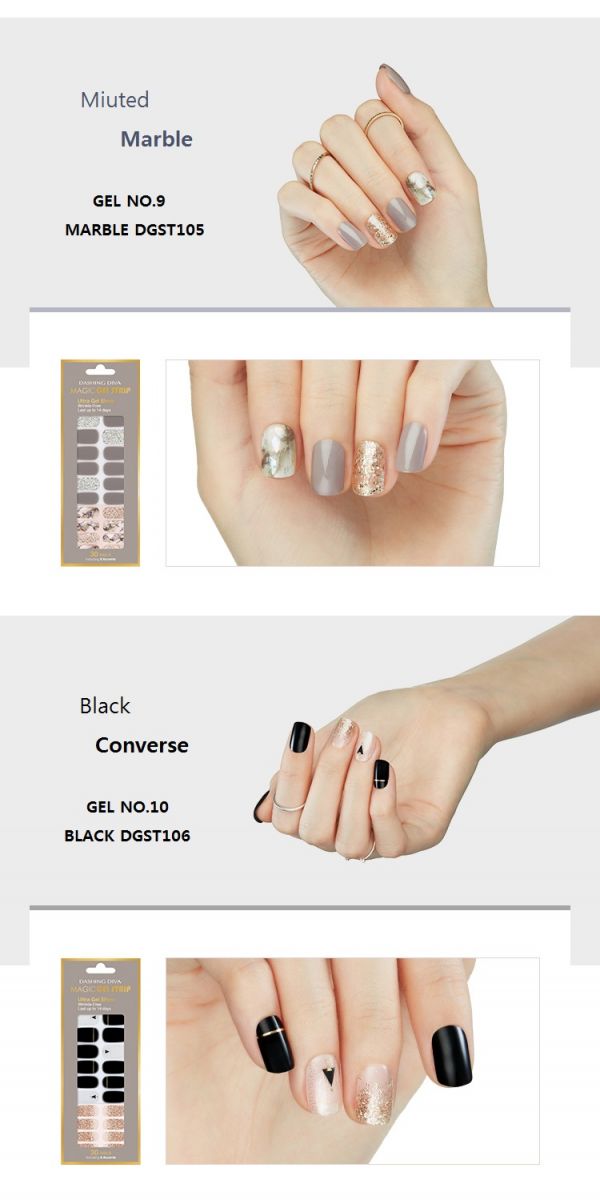 ▶ SIZE
▶ How to use
1) Use a cuticle pusher to clean the cuticle line.


2) Use the prep pad to remove the oil/moisture on the nails.

* also can use nail remover when it is lack of prep pad.




3) Choose the right size of the nail tip which matches with nail size.

*if the tip size is too big, can use scissors to cut the edge of the tip.


4) Find the tape film on the tip and face it to the cuticle side, peel off the

sticker and stick the tip on the nail.




5) Use a nail file or clippers to polish the top of the nail.

Remove method:




1) Use the wood stick to make a gap from the edge of the nail.




2) Use the acetone soaked wood stick to push off the sticker from the gap.




3) After removing, apply serum or oil onto the nails.