LANEIGE Water Glow Base Corrector
▶ Manufacturing Company : LANEIGE
▶ Place of origin : South Korea
▶ Volume : 35ml
▶ Product Fetures
: Moisturizing color correcting makeup base to help express natural and radiant skin tone
: Baby Blue Boosting ™ technology that projects blue light on the skin directs clear and bright skin.
: With the gliding system, it will finish on your skin full of transparency as if you illuminated the skin.
: Moisturizing membrane that will confine moisture to firmly moisturize the skin,
enhance adhesion and sustainability with the foundation
: It finishes fine fine smooth skin.
: A low-viscosity formulation full of moisture sensation, like a skin care product,
adapts smoothly to the skin and corrects the tone of the skin.
▶ Color
▶ Before & After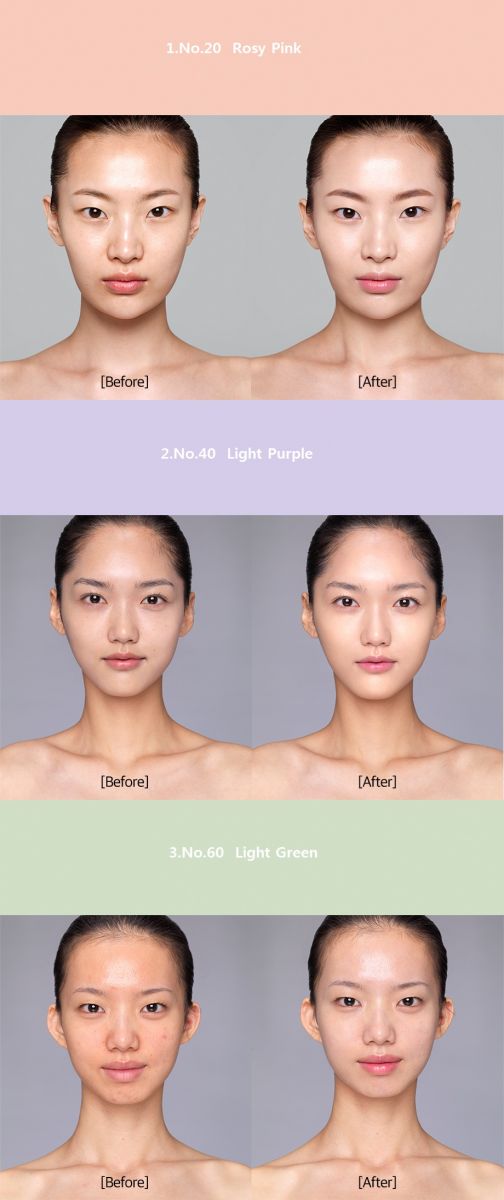 ▶ How to use
: Pump a small amount and apply onto cheeks, forehead, nose, and chin, then spread evenly.