MISSHA ALL KILL TINT REMOVER

▶ Manufacturer:Able C&C

▶ Country of origin:Korea

▶ Volume:30ml / 1.01 fl.oz.

▶ Prouduct features
: Easily remove all traces of lip tint and lipstick
: An excellent cleansing power using Super Wetting Formula, so it removes cleanly the color more than general cleansing products.
: Mild by using a mild surfactant and it is moist and comfortable by reducing moisture loss.
: A sweet and refreshing citron scent, giving a pleasant feeling when used.

▶ Direction for use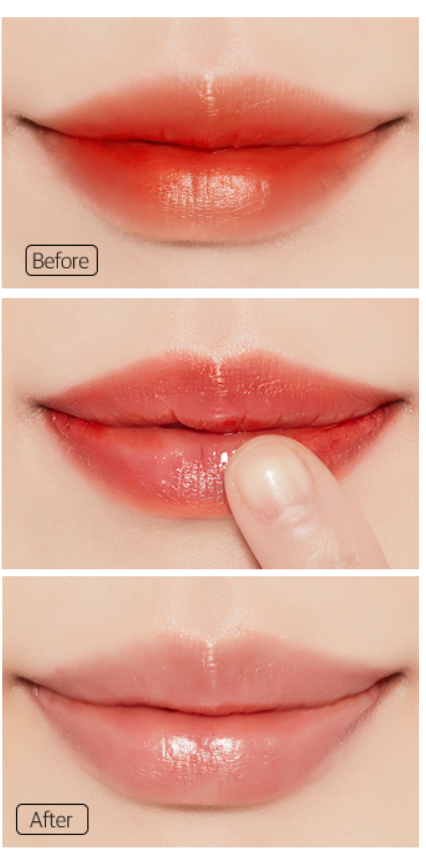 ▶How to use
: Apply to lip and gently rub with fingertips for several seconds and then wipe off with wet tissue or rinse off with lukewarm water.
※ Note : Please be careful not to get in the scar of the lips and mouth, eyes!