Holika Holika Heartcrush Lipstick [Melting]
▶ Manufacturing company:Holika Holika
▶ Place of origin:Korea
▶ Internal capacity:1.8g
▶ Major ingredients

: Almond oil, argan oil, olive oil
▶ Product description
: Select own color for stylish style up with personality color lipstick.
: Airy cream formula gives light and silky sliding for non drying fit lips.
: First touch with silky high fit! High fit long lasting touch proof texture.
▶ COLOR
▶ 発色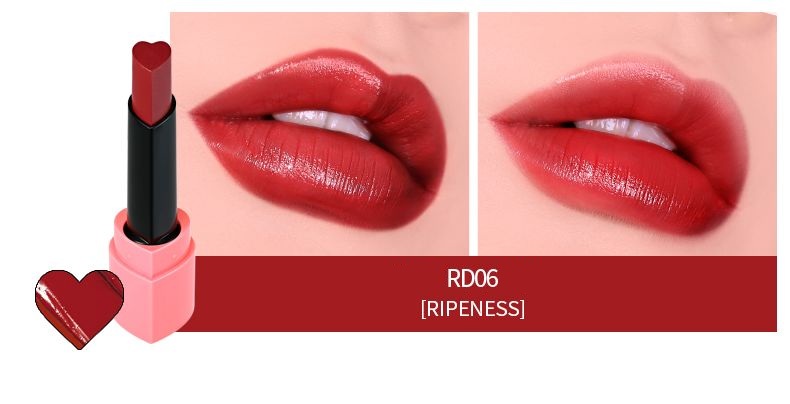 ▶ How to use
[Full Lip]
1. Use upper heard round area to follow lip line a draw.
2. Use heart side to apply full lips.
3. Perfect full lip finish.
[Gradation Lip]
1. Use heart side to apply lips center gently.
2. Close and open mouth for natural gradation.
3. Lovely Goddess gradation lips finish!