TONY MOLY [MOSCHINO] Lip Market Matte Bar
▶ Manufacturer : Cosmax

▶ Country of origin : Republic of Korea

▶ Volume : 3g

▶ Major ingredients

: Shea butter, macadamia oil, avocado oil, jojoba oil
▶ Product description
: Luxury brand MOSCHINO X TONTMOLY!!
: MOSCHINO - Brand with all season unique and stylish collection with fans all over the world.
: Matte texture tint in stick, new type of matte lip bar with natural color and blurring effect.
: New type of matte lip bar with light and silky finish, non sticky light texture like lip primer.
: Blurring effect using hands for natural color and tinted effect for long hours.
: Silky finish and natural color for lips and cheeks use.
▶ Swatch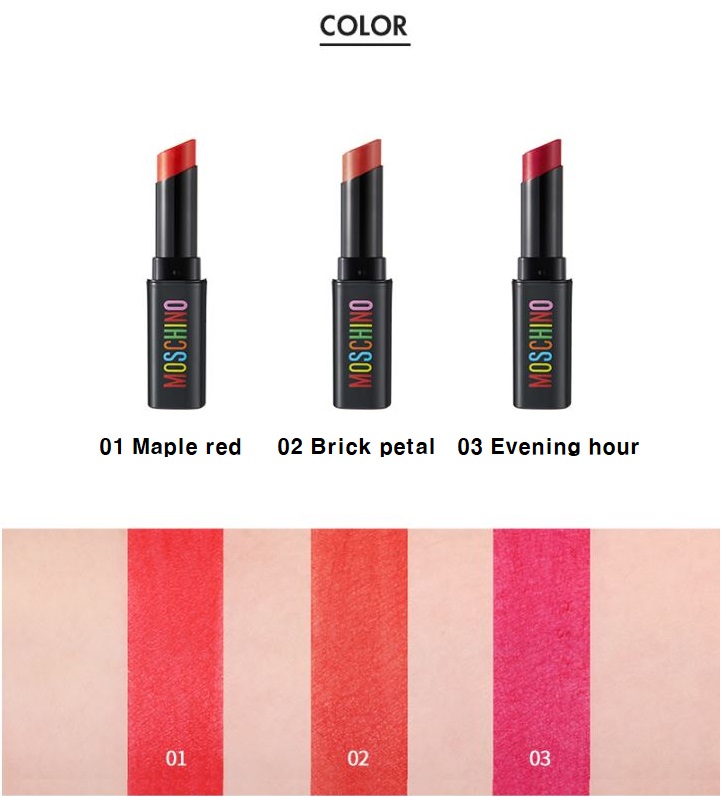 ▶ How to use
: Follow lip line to apply gently.