3CE EYE SWITCH POT
▶ Manufacturer : C&C International
▶ Country of origin : South Korea
▶ Capacity : 3.5g / 0.12oz.
▶ Product description

: A jar type for convenient use and color.

: It is a living proof glitter shadow that has a sensual, soft touch and adhesion.
: Eye-catching visuals and intense multi-colored sparkles give you a special makeover.
: It has upgraded from the existing Eye Switch's delicate liner and put it in a JAR container for dramatic makeup.

: There is no limit to the use, it can be used on the body as well as eyes.
: 3CE Eye Switch Pod with condensed multi-glitter of various sizes for special sparkling.

: It is an all day living proof product that is used for eye areas having many movements.

: Maintained for a long time in everyday life without flaky powder and cakey makeup.
▶ Color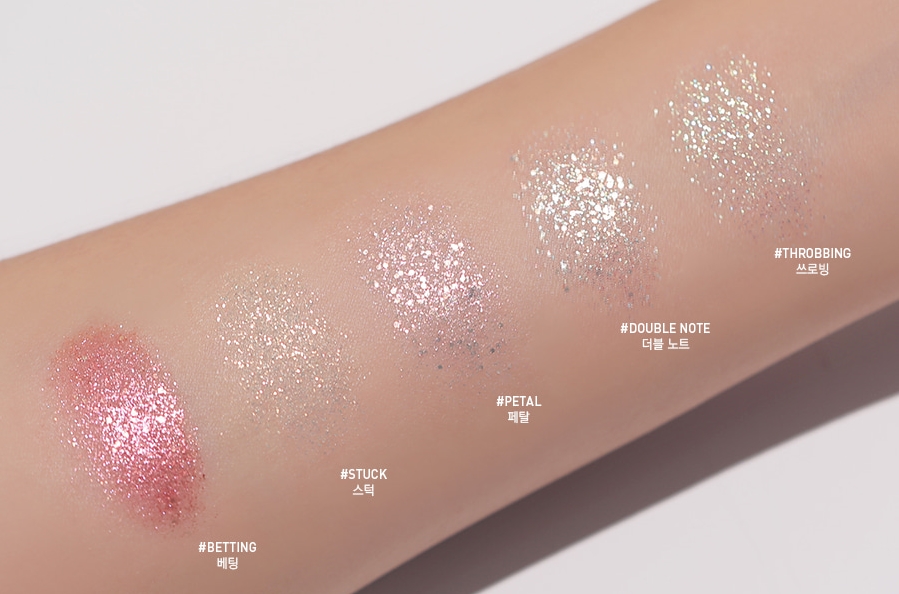 ▶ How to use
: Take an appropriate amount of content at the tip of your fingertips and
gently touch the area around your eyes that need to be twinkled.