MOONSHOT Face Perfection Balm Cushion (SPF50+ PA+++)
▶ Manufacturing Company : Cosmax Co., Ltd.
▶ Country of origin : Republic of Korea

▶ Volume : 12g
▶ Main Ingredients : Purified water, titanium dioxide, phenyl trimethicone, ethyl hexyl methoxycinnamate, cyclopentasiloxane
▶ Product Fetures
: It is a balm type formulation that melts in the skin temperature.
: This cushion is light and covers up skin flaws and expresses radiance.
: It is possible to use certain amount without cakey feeling from the beginning to the end with a tight mesh net.

: Sleek without dullness, you can express a shiny skin shine with luster.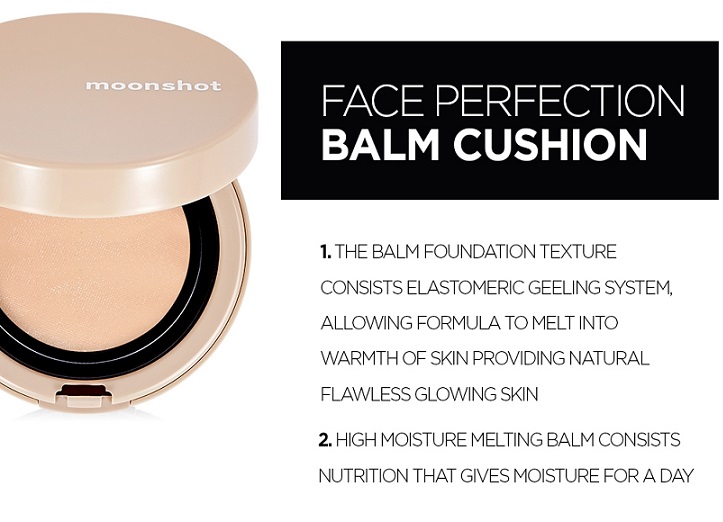 ▶ Color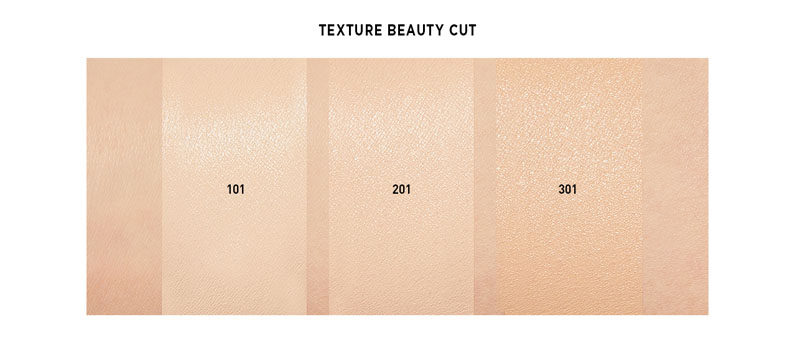 ▶ How to use
: Take the proper amount of ingredients into the built-in puff and spread it over your face. If you need make-up, make it lightly at any time.