CLIO Kill Cover Conceal Cushion
▶ Manufacturing company : CLIO
▶ Place of origin:South Korea
▶ Volume : 13g*2ea (Refill including)
▶ Product Description
: Full coverage moisturizing concealer in the cushion!
: This cushion compact features exceptional hydration and enduring coverage for a freshly hydrated and flawless glow.
: You can bring it whereever you want with portable size!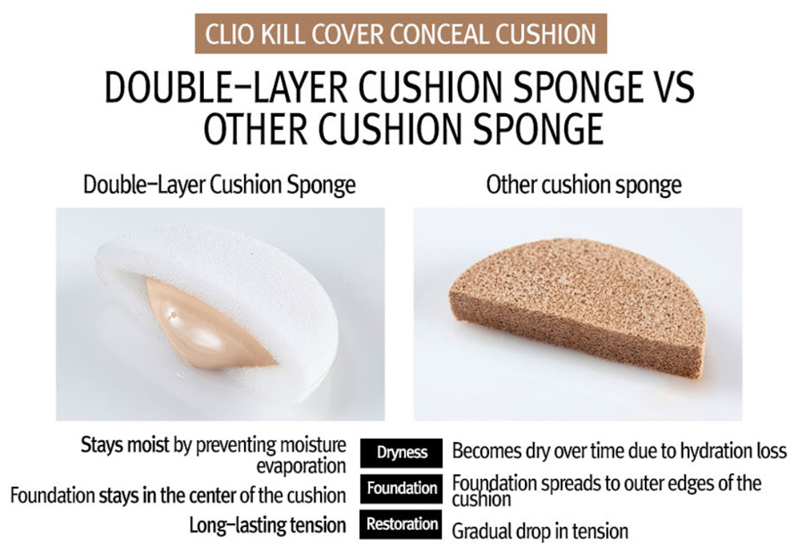 ▶ TEST
▶ Color



▶ How to use

1) Push the puff gently into the cushion.

2) It's all about how you touch the skin!