Holika Holika Velvet Blanket Tint
▶ Manufacturer : Enprani

▶ Country of origin : Republic of Korea

▶ Volume : 3.5g

▶ Major ingredients

: Aqua oil complex (olive oil, macadamia seed oil, jojoba seed oil, grape seed oil), pomegranate extract, blueberry extract

▶ Product description
: Color pigment with natural oil ingredient forms moisture shield for comfort soft wrap with perfect fit.
: Color pigment on lips give silky melt for blurry light and soft lips look.
: Velvet tint with trendy color on lips, individual color gives long lasting first color.
▶ Color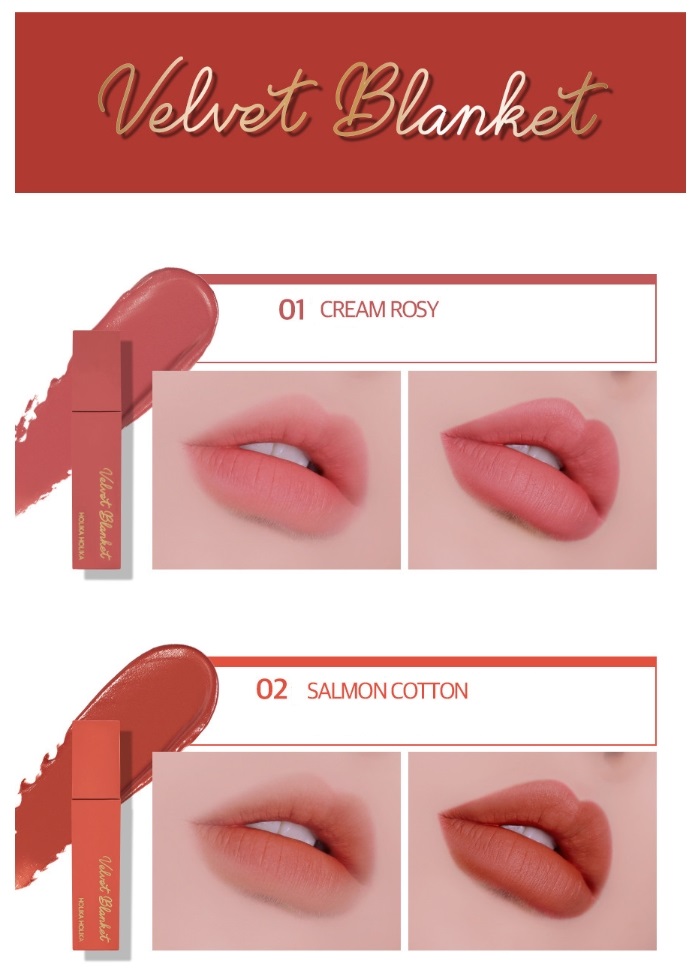 ▶ How to use
: Use tip to apply for full lips, apply on center for gradation lips finish.