[NEW COLOR] MISSHA MODERN SHADOW_GLITTER

▶ Manufacturer:Able C&C

▶ Country of origin:Korea

▶ Volume:2g

▶ Prouduct description

:The Shadow that a colorful pearl and a fantastic glitter give you an attractive eye makeup
1. Glitter Pearl as a jewel
Luxury Pearl Pigment gives luxurious and brilliant luster to create a brilliant light.
2. Soft texture like chiffon
It is smoothly expressed without clumping with soft texture.
3. Excellent Adhesion
It contains fine particle pearl, and it is adhered well to skin.

▶ Color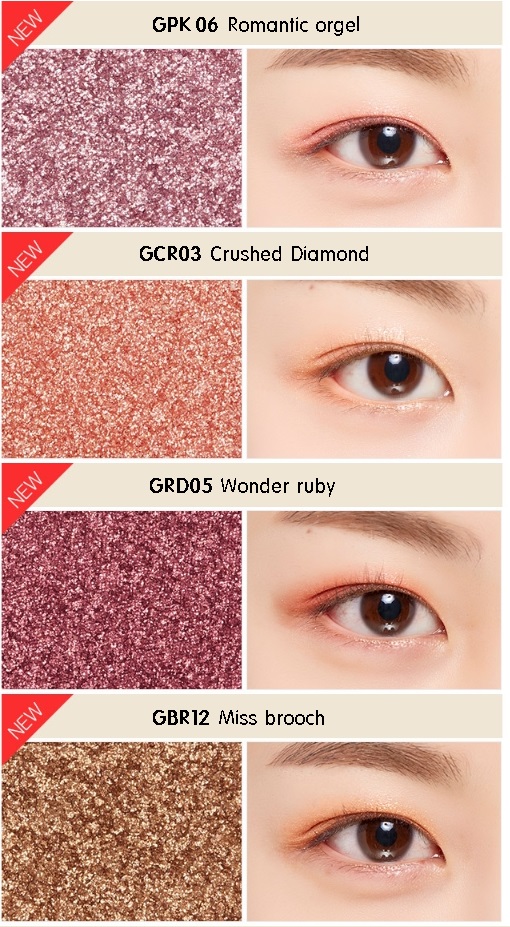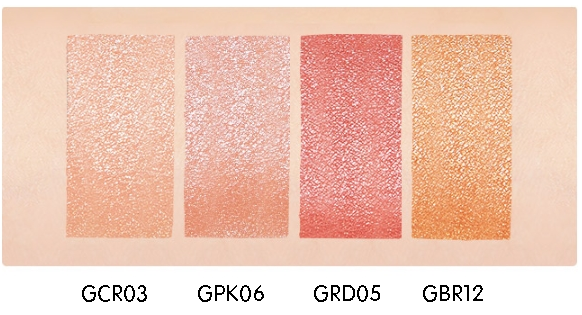 ▶ Direction for use


[Using your finger]
: Take the appropriate amount of content to your fingertips, and apply it gently on your eyes by tapping lightly.
You can feel the glitter even more by pressing lightly so that glitter is adhered well to your eyes.

[Using applicator]
: Take an appropriate amount of content into the eye shadow tip or brush and gently apply on the eye area.