Black Rouge Air Fit Velvet Tint
▶ Manufacturing Company : Black Rouge
▶ Place of origin : Republic of Korea
▶ Volume : 4.5g
▶ Product Fetures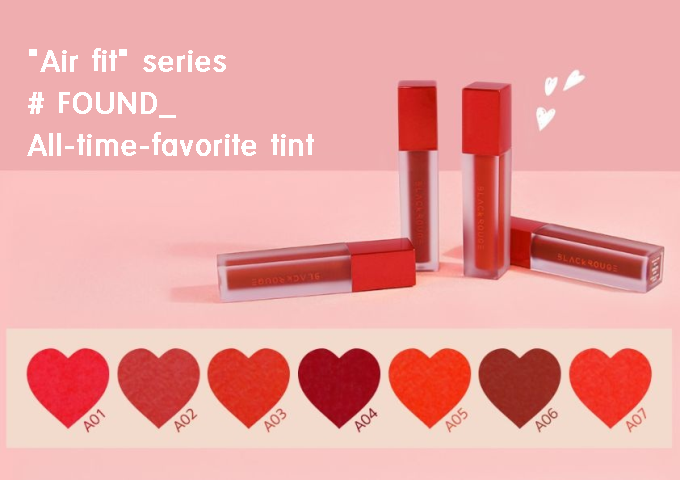 : Smooth Silky Fit Sherbet texture is fitted firmly to your lips without worrying about dead skin & visiblel wrinkles.
: It closely adheres to the lips like feathers, giving a light feeling of use like air.
: High color pigment will develop color as it is seen, and intensive color will be kept for a long time.
▶ COLOR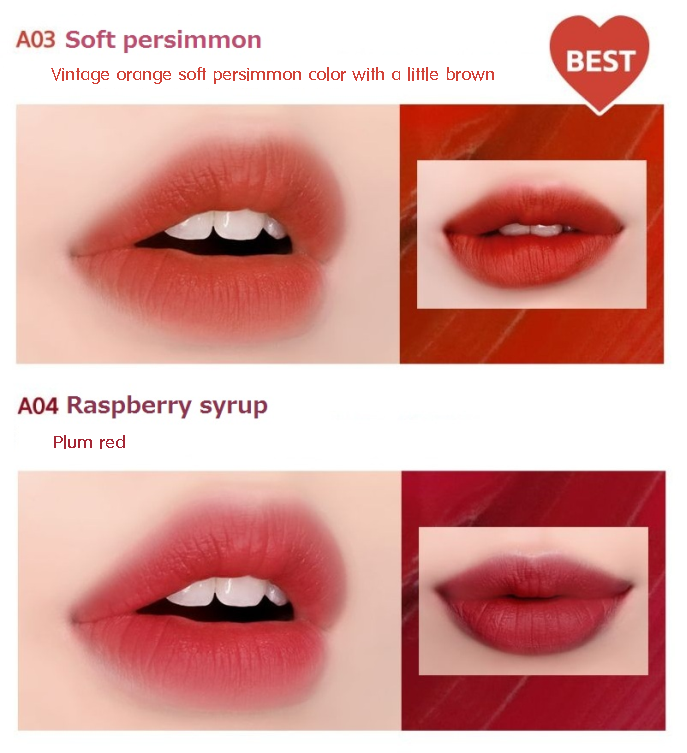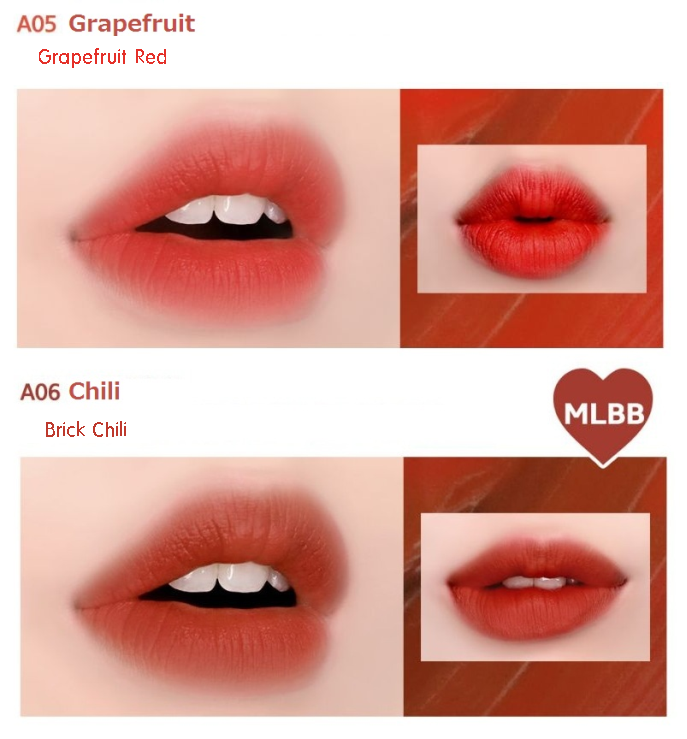 ▶ Color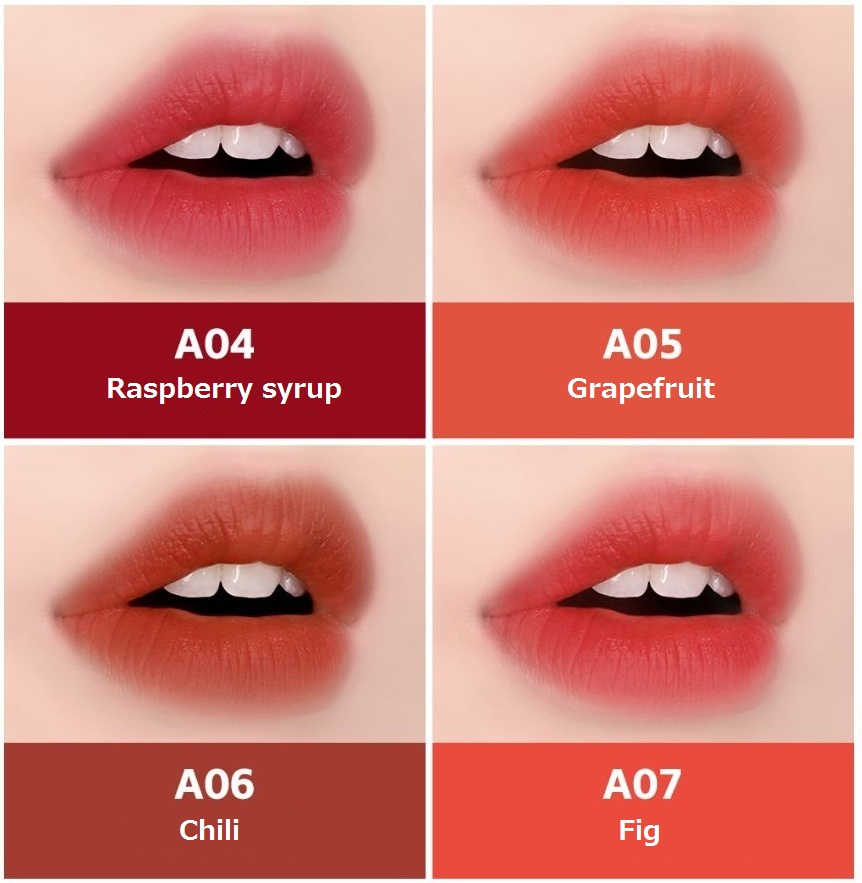 ▶ How to use
: Make it so that it gradates from the inside to the outside of the lips.