TOO COOL FOR SCHOOL Art Class By Rodin Blusher
▶ Manufacturing company:TOO COOL FOR SCHOOL
▶ Place of Origin:South Korea
▶ Volume : 9.5g
▶ Product Description

: A multi-blusher with a blend of three colors to create a variety of moods.
: It has a transparent type of powder, so even if the color is layered, the color remains clear.
: The oil control powder absorbs sweat and sebum and maintains a vibrant color throughout the day.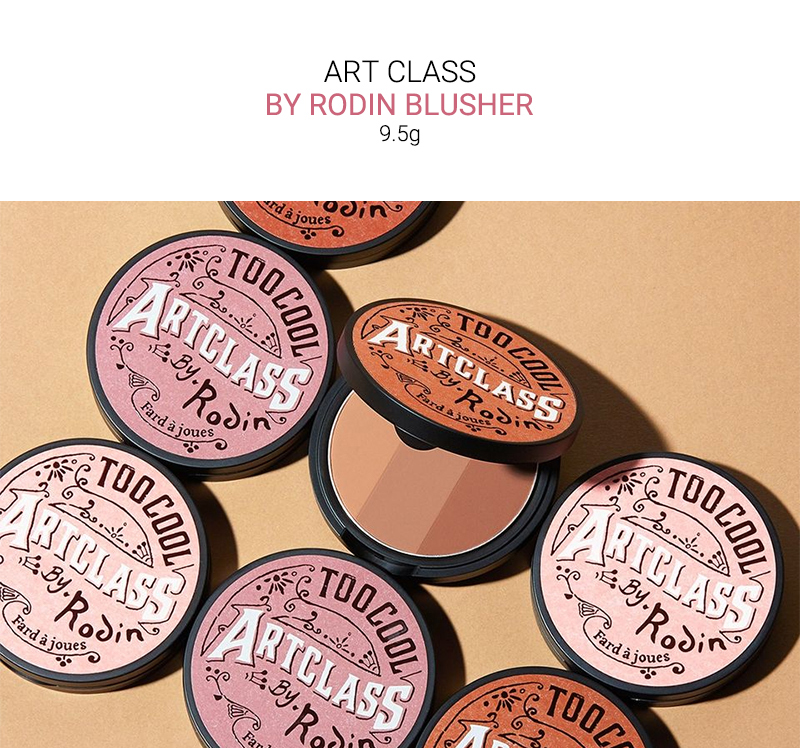 ▶ How To Use


1. Touch color 1 on a wide area to create a natural base.

2. Touch the color 2 around the cheekbones to give calm.

3. Color layer by touching color 3 in the point zone.