TOO COOL FOR SCHOOL Art Class By Rodin Highlighter
▶ Manufacturing company : TOO COOL FOR SCHOOL
▶ Place of origin:South Korea
▶ Volume : 11g / 0.38 oz.
▶ Product Description :
: Strobing multi-highlighter with 3 shades can add a luminous light and glow.
: For Natuaral tone based people, shimmery pearl gives you natural glow.
: Shimmery pressed powder gives you luminosity.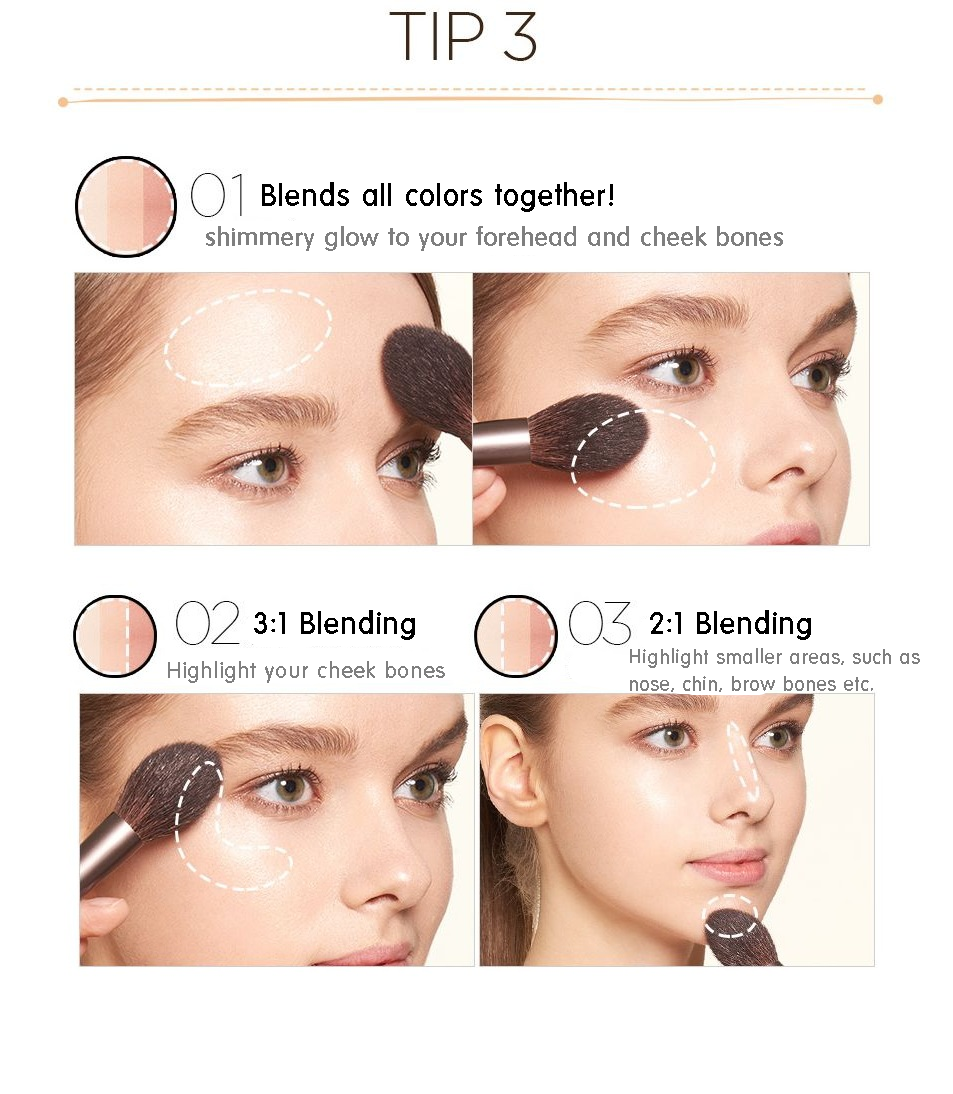 ▶ How to use :
1) Blend all three colors together to highlight forehead and cheek bones. Use the two highlighters on smaller areas, such as nose, chin, brow bones,
cupid's bow, inner corners of eyes.
2) Use the lowlighter around cheek bones (or as an eye shadow or blush) to give natural vitality.