Banila co Eyecrush Super Bling Glitter
▶ Manufacturing company : Banila co
▶ Place of origin:South Korea
▶ Volume : 4.5g
▶ Product Description
: 7 different colored pearl-packed liquid eyeshadows that makes your eye stand out.
: Perfect makeup with this eyeshadow that contains various sized color pearl and glitter.
: It is easy to wear but dry down instantly!
: Top 10 superfood extracts including! It provides deeply hydrating feeling.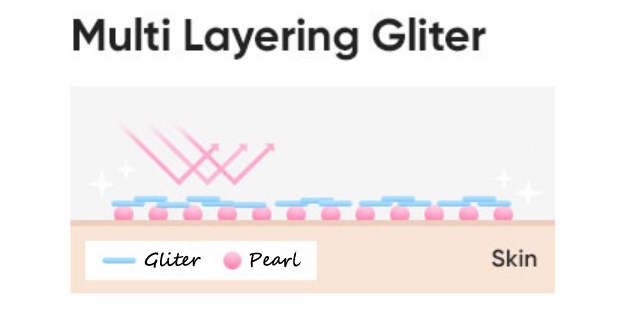 ▶ Color
▶ Swatches
▶ How to use
: Use the wand to swipe on the shadow directly onto lids, then use fingers to blend.
Don't blend roughly!