VT BT21 GLOW LIP LACQUER
▶ Manufacturing company : VT Cosmetics
▶ Place of origin:South Korea
▶ Volume : 4.5g
▶ Product Description
: BT21 (BTS character as you know) x VT Cosmetics collaboration! ARMY Must-Have item!!
: A Lip lacquer with mirror-like shine and all-over moisture.
: Micro oil helps to care your dry lips and be shiny.
: Long-lasting but hydrating texture with color gel and moisturization oil.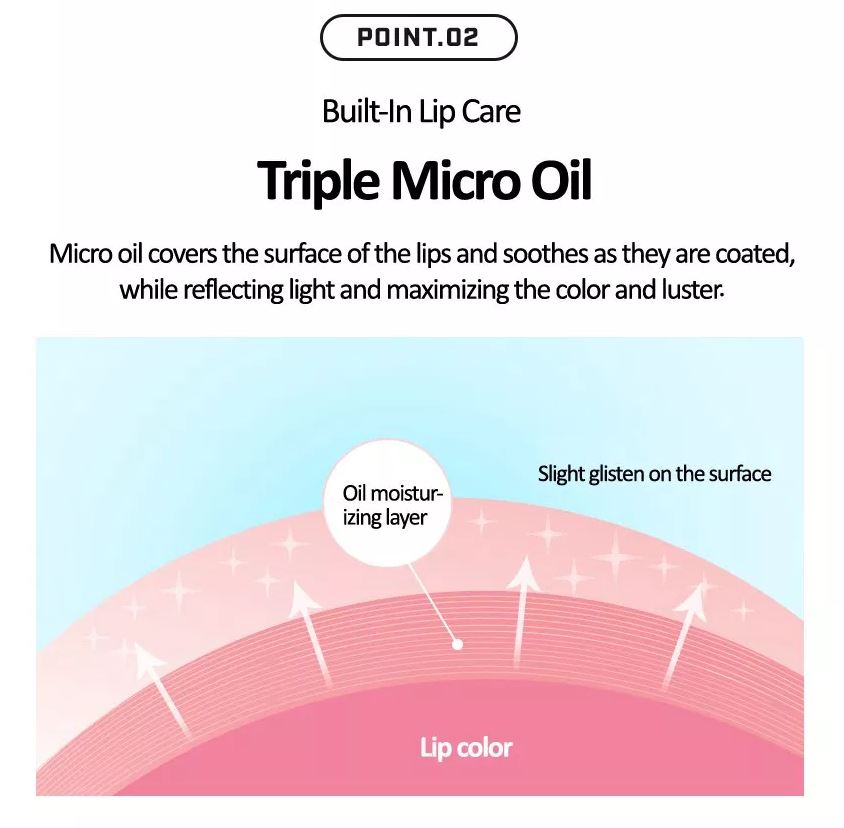 ▶ Color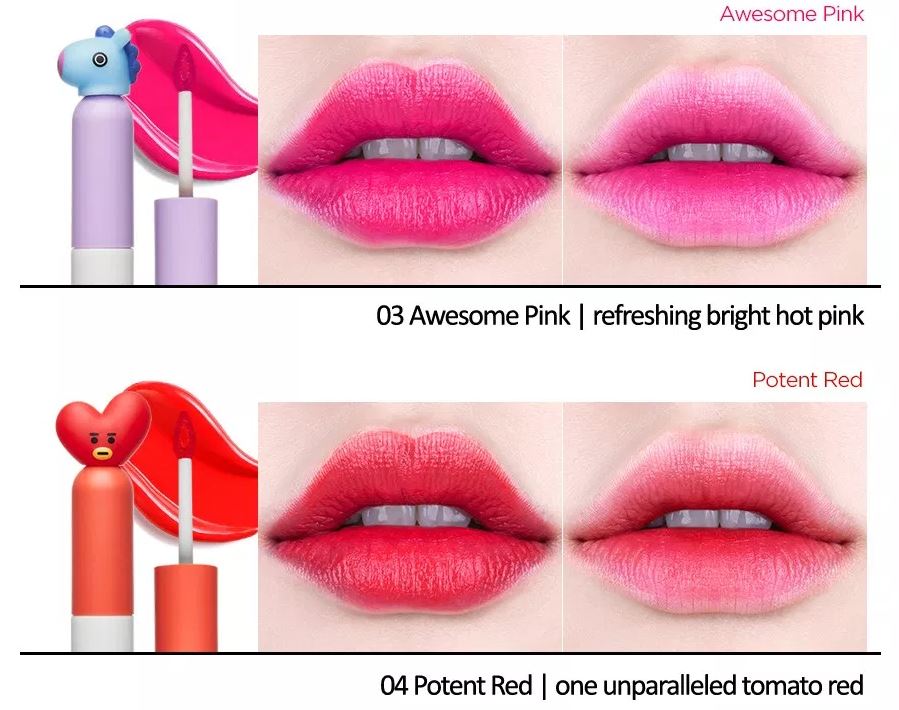 ▶ How to use [Korean Gradient Lip]
: Apply the lipstick first in the centre, then top it off with the lighter shade or concealer at the edge of the lips.