Holika Holika 19 S/S Nudrop Gel Brow Perfector
▶ Manufacturing company : Holika Holika
▶ Place of origin:South Korea
▶ Volume : 5.5ml
▶ Product Description
: New concept of eyebrow Gel contains tiny microfibers that adhere to skin and brow hairs,
creating natural-looking brow volume.
: Ultra shield coating layer keeps your brow all day long with transfer-proof color.
: 3mm volume micro fiber adds some oomph to your brows with an well shaped brush.
: New see-through gel gives hydrating texture and comfort with non sticky feeling.
: It helps your brow care with Hyaluronic acid, panthenol, hydrolyzed silk that provides moisture.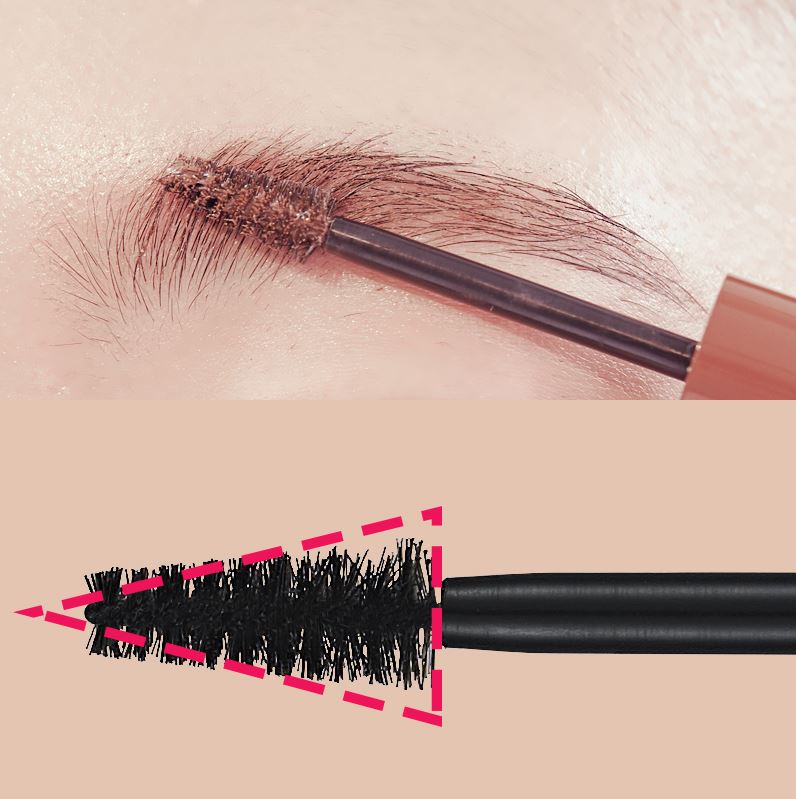 ▶ Texture
▶ Before and After
▶ How to use
1) Swipe brush across brows in short, upward strokes in the direction
of hair growth to tint, thicken, and condition.
2) Use the tip to draw precise, hair-like strokes in sparse areas
and the tapered end to follow your brow shape, focusing on where it narrows.