Holika Holika 19 S/S Nudrop Dewy Stick
▶ Manufacturing company : Holika Holika
▶ Place of origin:South Korea
▶ Volume : 2.5g
▶ Product Description
: A lipstick formulated with 40% oxygen water gives you moisture and deeply hydrating texture.
: New hydrating blending lipstick instantly melts into lips lika a liptint and do high-performance color.
: Trendy nudy colors with transfer-proof and long-lasting.
▶ Texture
▶ Color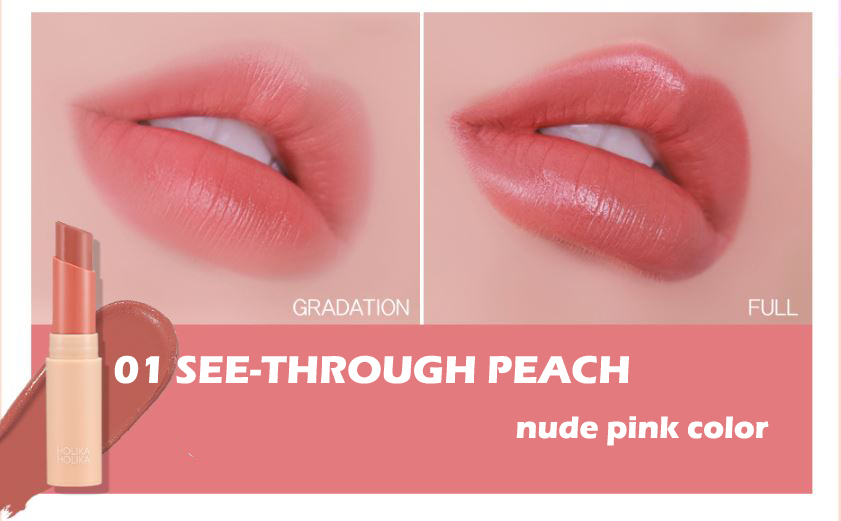 ▶ How to use (Korean Gradient Lip)
: Apply the lipstick first in the centre, then top it off at the edge of the lips.