ETUDE HOUSE Better Lips-Talk Velvet
▶ Manufacturing company : ETUDE HOUSE
▶ Place of origin:South Korea
▶ Volume : 3.4g
▶ Product Description
: 30 diverse shades and especially gorgeous neutral and mute tone shades.
: Velvet texture gives you semi matte finish with velvet powder complex and high-performance color.
: Easy and portable lipsticks with simple and magnetic casing.
▶ Color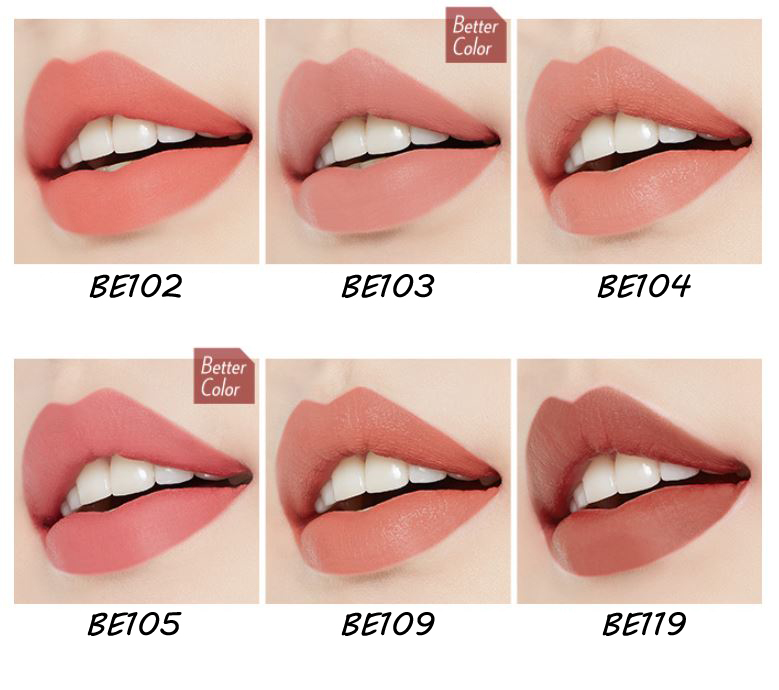 ▶ How to use
: Fill lips in using the flat base, beginning in the center and smoothing
outward to the corners of your mouth.