INNISFREE Vivid Shine Tint
▶ Manufacturing company : INNISFREE
▶ Place of origin:South Korea
▶ Volume : 4.5g
▶ Product Description
: A waterful liptint with vivid 5 shades lasts longer on the lips.
: It creates glossy lips like applyinh tint and gloss together.
: Non-sticky textured tint glides on like satin and Jojoba oil included moisturizes the lips.
▶ Swatches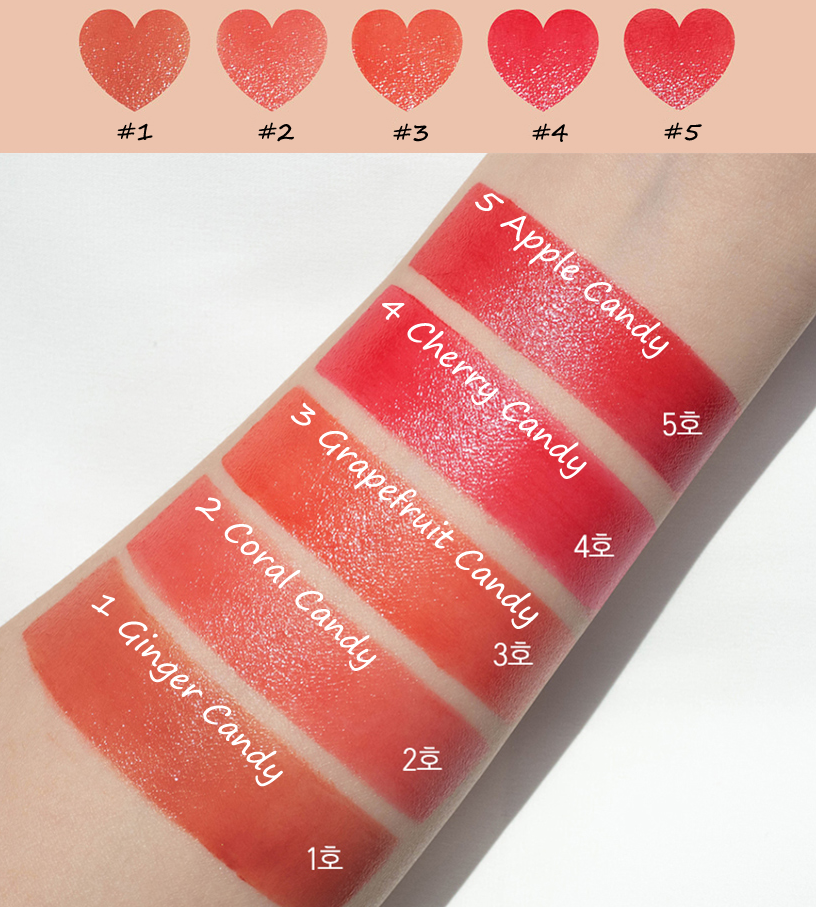 ▶ Color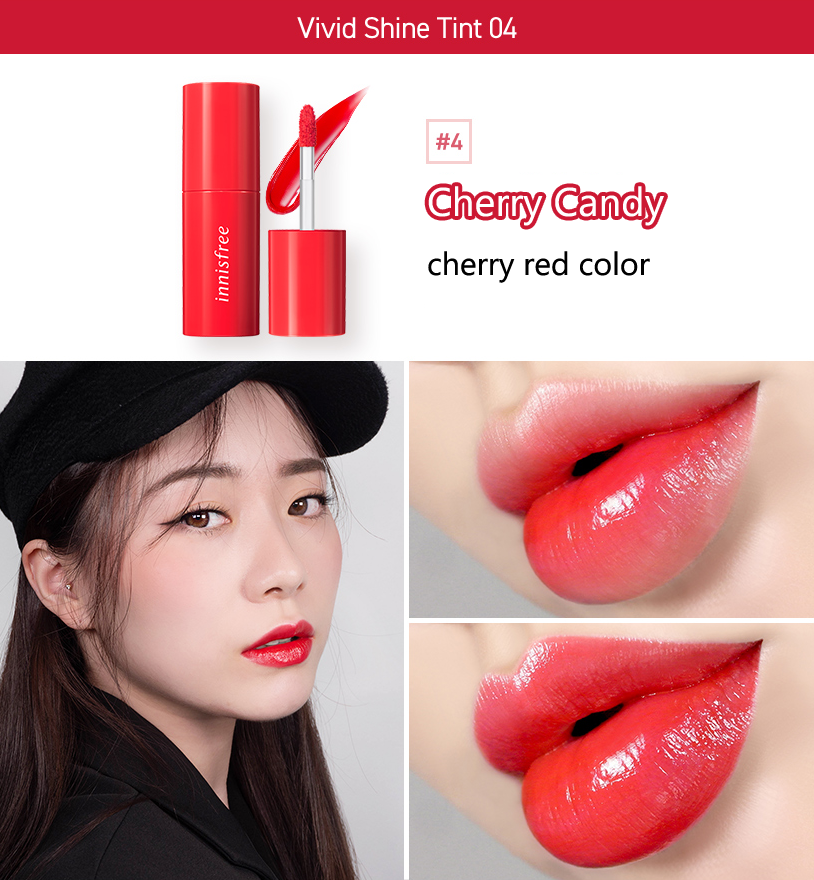 ▶ Before and After

▶ How to use
: Apply the tint first in the centre, then top it off at the edge of the lips.