Holika Holika Piece Matching Eyeshadow [Jelly]
▶ Manufacturing company : Holika Holika
▶ Place of origin:South Korea
▶ Volume : 2g
▶ Product Description
: Smudge and crease proof eyeshadow with jelly texture.
: Jelly-to-soft powder transformer eyeshadow that keeps long in the eyelid after applying it.
: Amino acid coating powder including glides on the eye effectively with vivid color.
▶ Color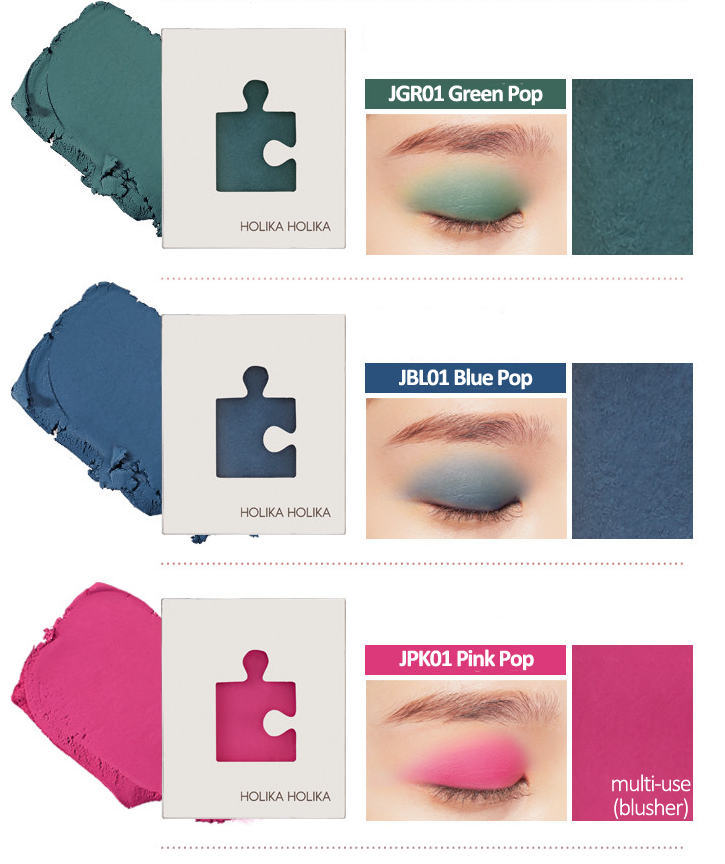 ▶ Swatches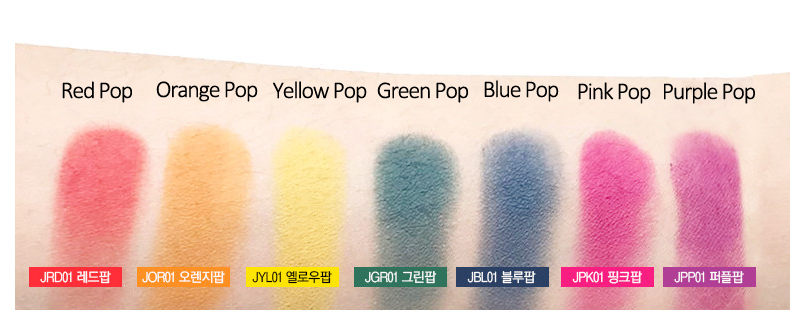 ▶ How to use
1) Apply a base eyeshadow to the lid.
2) Concentrate darker shadow in the eye crease.