LILYBYRED [Esther Bunny Edition] Mood Cheat Kit Eyeshadow Palette 02 Pink Sweets
▶ Manufacturing company : LILYBYRED
▶ Place of origin:South Korea
▶ Volume : 8g
▶ Product Description
: This eye palette features 9 pinkish shades for any skin tone.
: Limitless eye makeup from matte eyeshadows one to shimmer and glitter.
: Fine texture glides on the eye lid softly and keeps the makeup for a long time with vivid colors.
▶ Color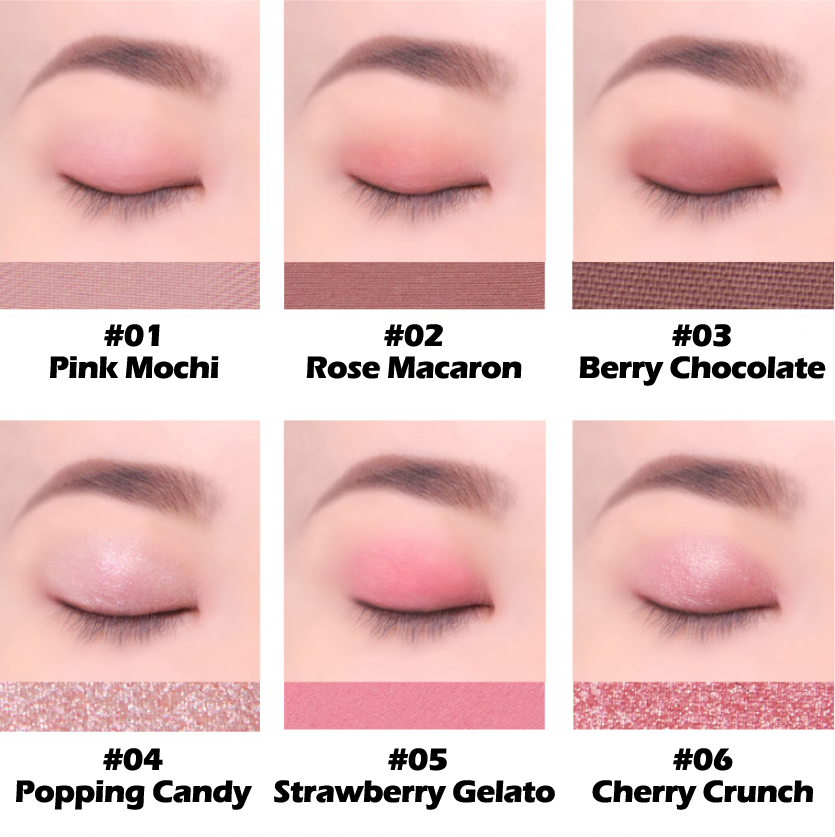 ▶ Swatches
▶ How to use
1) Apply a base eyeshadow to the lid.
2) Concentrate darker shadow in the eye crease.
3) Highlight with a pretty shimmery shadow.