LILYBYRED [Esther Bunny Edition] Mood Liar Velvet Tint
▶ Manufacturing company : LILYBYRED
▶ Place of origin:South Korea
▶ Volume : 4.2g
▶ Product Description
: A weightlight velvet lip tint create blurred lips settling in the lip wrinkles.
: Long Stay Coating Layer System that keeps the color pigment and moisture provides
perfect moisturized even lips with velvet finish and keeps the makeup for a long time.
: NEW 10-seconds-tatoo lip tint that remains evenly after applying it.
▶ Color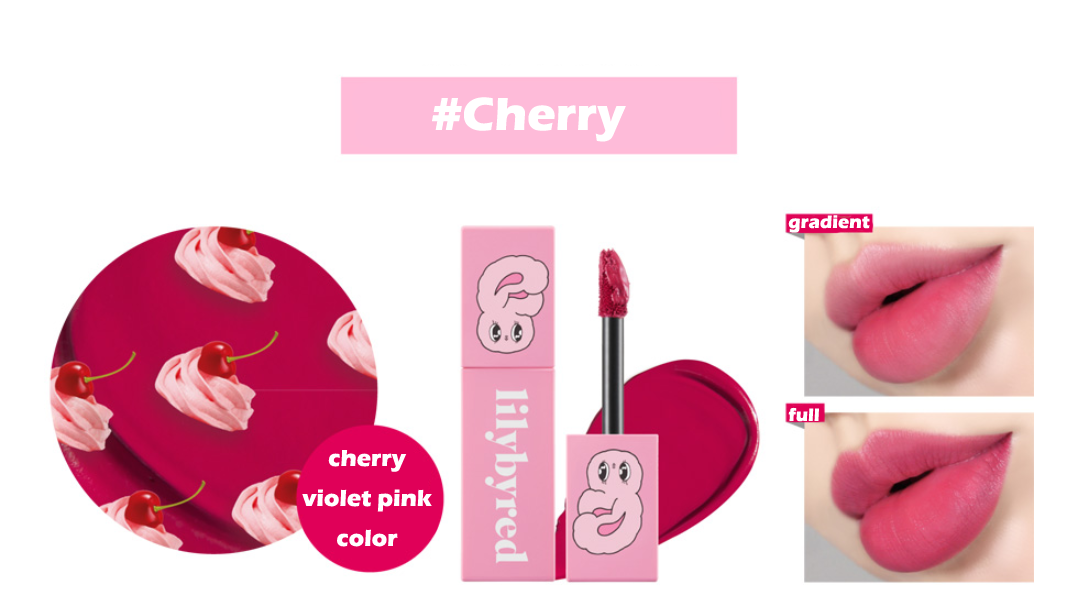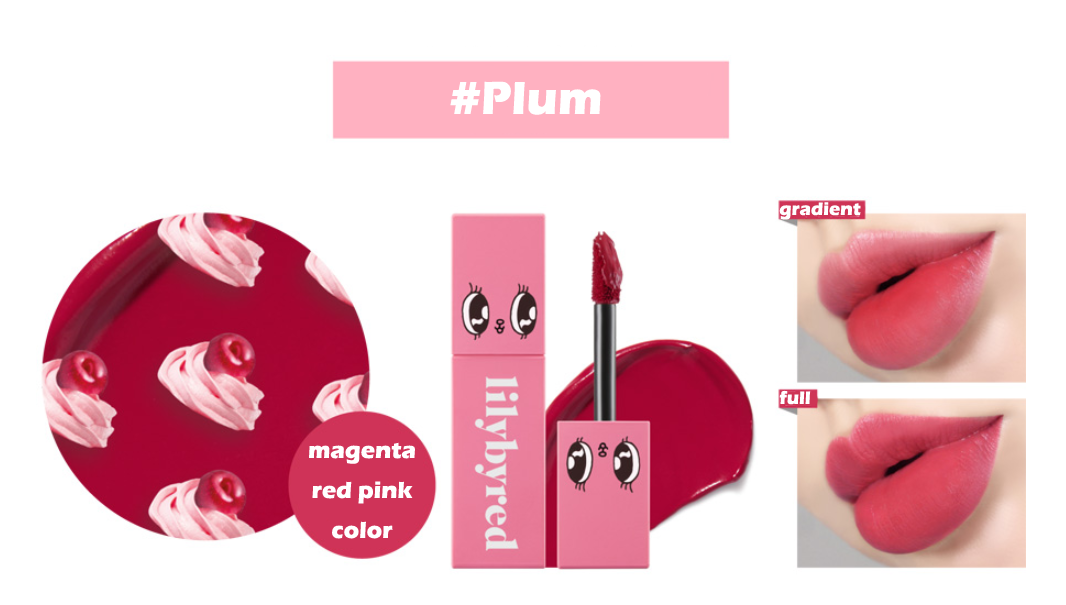 ▶ Swatches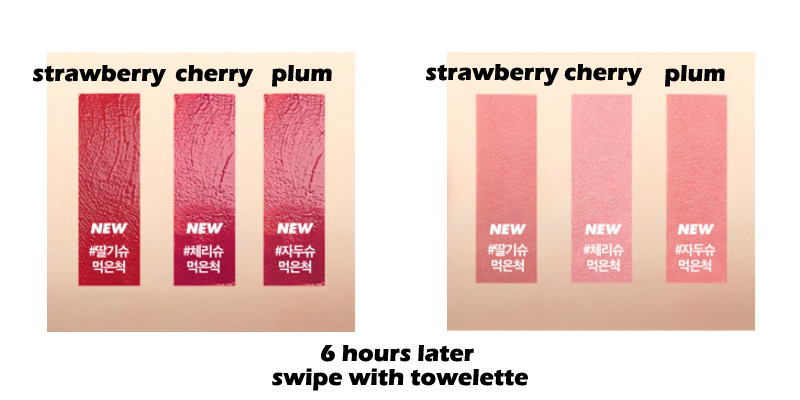 ▶ How to use

: Apply the tint first in the centre, then top it off at the edge of the lips or overdraw your lip line.