LILYBYRED Mood Cinema Matte Ending
▶ Manufacturing company : LILYBYRED
▶ Place of origin:South Korea
▶ Volume : 3.5g
▶ Product Description
: A one-layer-finish lipstick with vivid colors.
: Moisture to velvet matte finish without cracking, feathering.
: Two Step Powder Technology that takes the adhesion of hybrid powder gives
comfort feeling without drying out.
▶ Color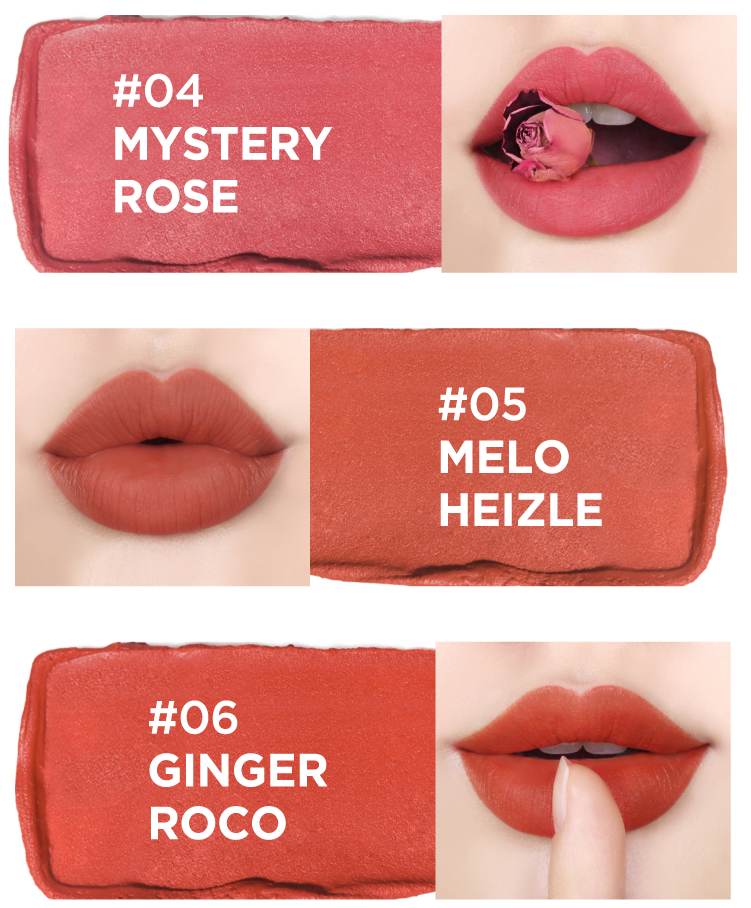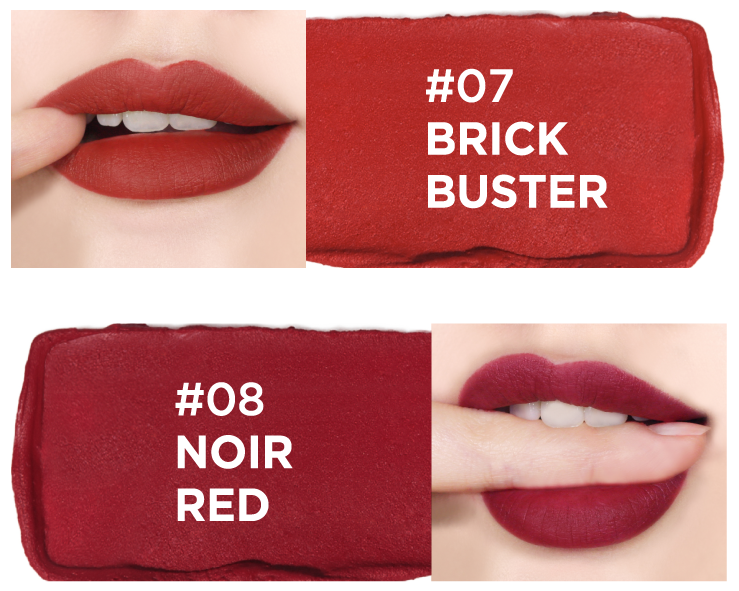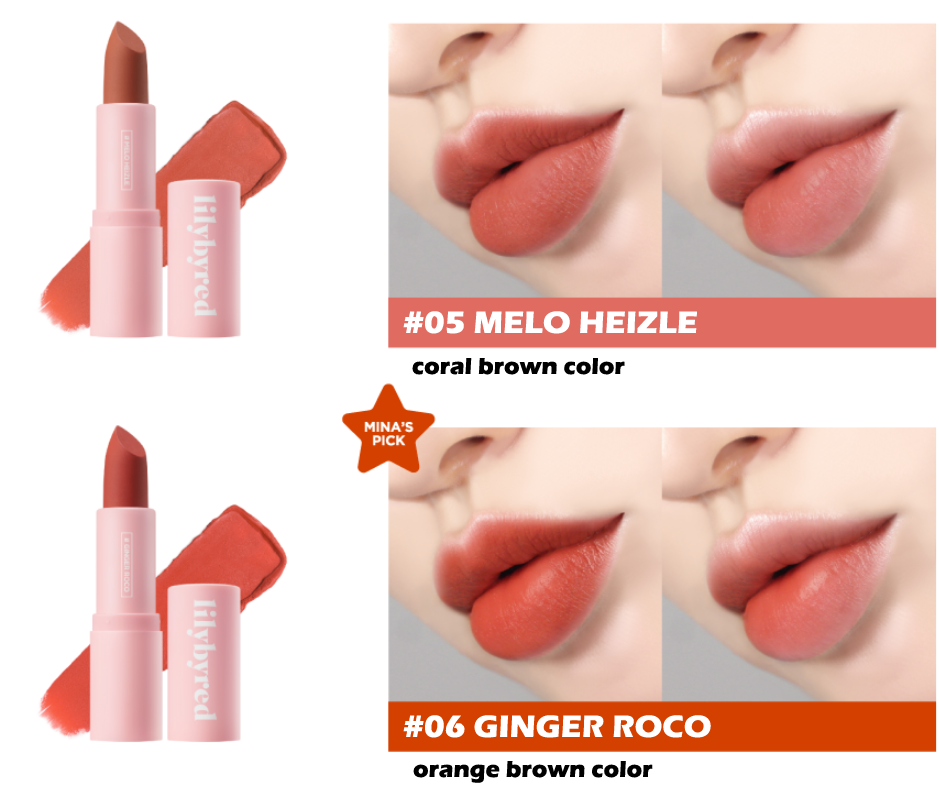 ▶ Swatches

▶ How to use
: Pick up the lipstick and apply the color.