PERIPERA Ink Fitting Color Palette
▶ Manufacturing company : PERIPERA
▶ Place of origin:Korea
▶ Volume : 1.1g*8ea, 4.5g*2ea
▶ Product Description
: Daily eyeshadow palette for any skin tone.
: Multi Palette that can be used for eye & cheek & contouring.
: Just apply it gently once, it's perfectly expressed on your eyes!
▶ Type
#3 All About Bread
#4 Get Peach With Me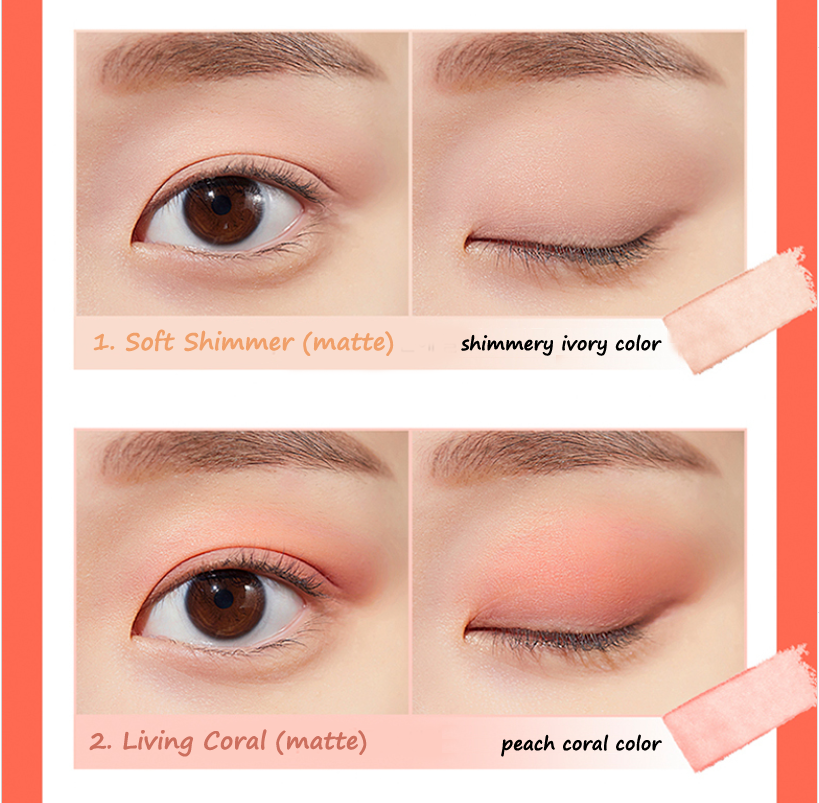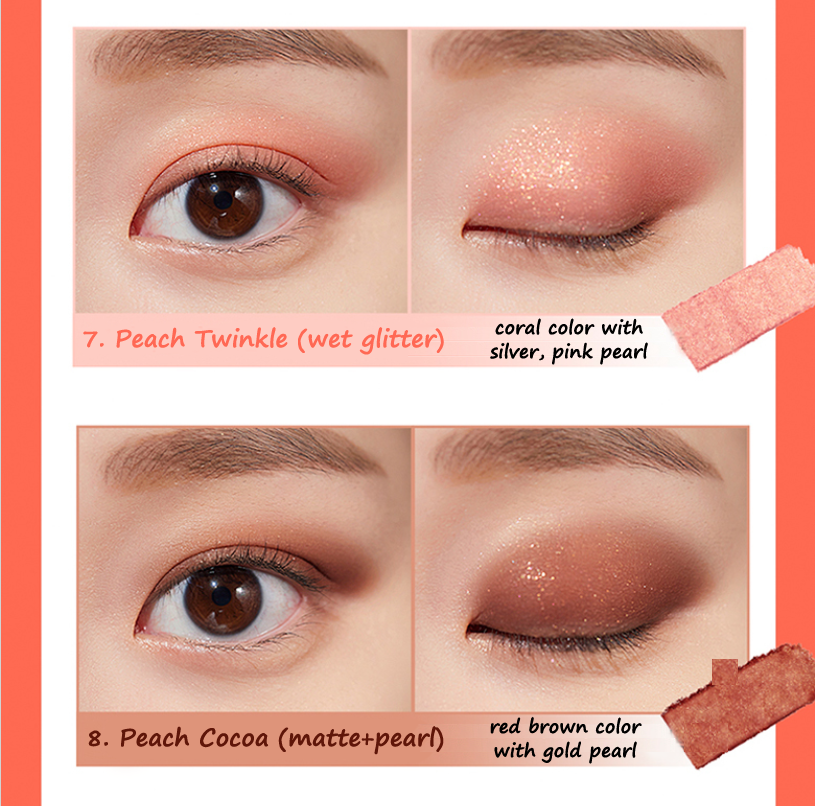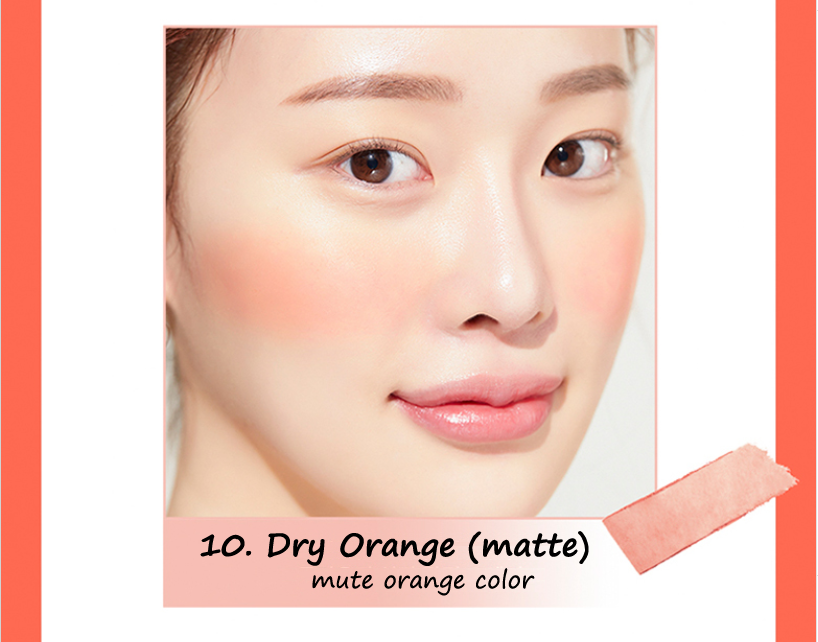 ▶ How to use
: Take an appropriate amount of the contents with a finger or a brush and apply evenly over the eyes.