The Saem Cover Perfection Concealer Foundation
▶ Manufacturing company : The Saem
▶ Place of origin:South Korea
▶ Volume : 38g
▶ Product Description
: Sun protection(SPF50+ PA+++) + Whitening + Anti-wrinkle 3-in-1 product.
: Full-coverage foundation just like cover perfection concealer that is bestseller of The Saem.
: Coated powder glides on the skin thinly and provides good adhesion and long-lasting.
: 5 different plant derived ingredients(Scented Geranium Extract, Catechu Extract, Sanguisorba Extract,
Lotus Flower Extract, Cinnamon Extract) cares the excessive sebum and provides rubbing-proof.
: You can cover the small spots such as frinckes and moles with tip applicator.
▶ Color
▶ Before and After
▶ How to use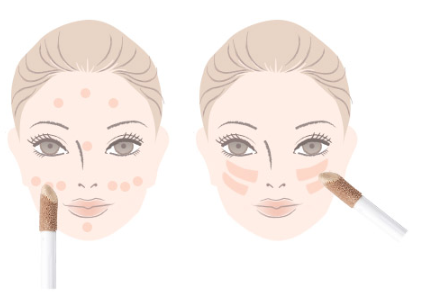 : Apply the foundation like drawing small dots on the face with the applicator
and spread it.