3CE Glow Skin Cushion

▶ Manufacturing company : 3CE
▶ Place of origin:South Korea
▶ Volume : 15g
▶ Product Description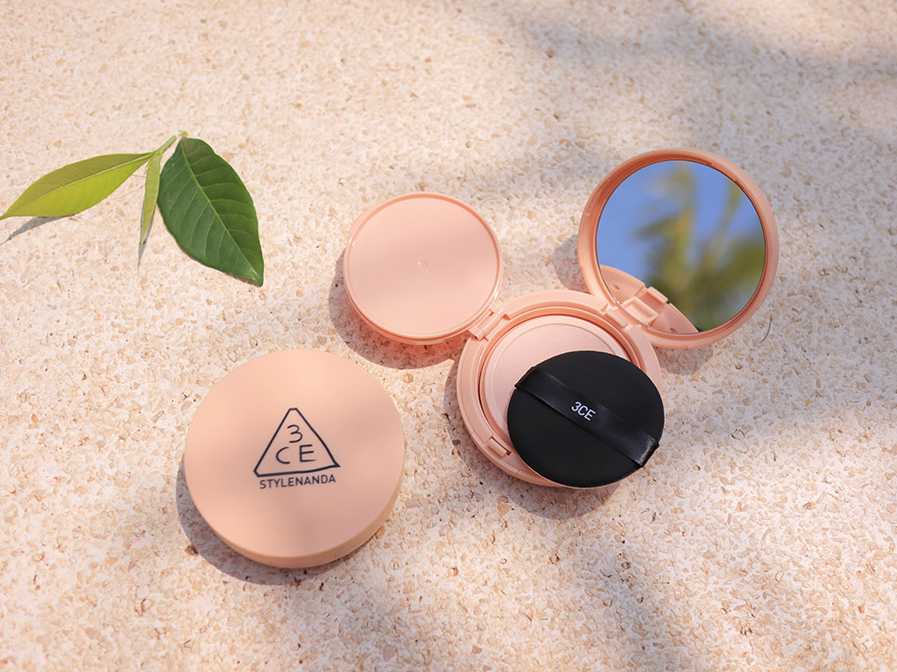 : SPF50+ PA++++
: A glow skin cushion foundation that brightens the skin with no white cast.
: High-gloss complex with Rosehip Oil, Vitamin Tree Oil gives natural glow to the dry skin with moisture.
: Glutathione that controls freckles and blemishes helps keep clear glowing skin.
▶ Color
▶ Before and After
▶ How to use
: Push the puff gently into the cushion.