CHICA Y CHICO One Shot Eye Palette
▶ Manufacturing company : CHICA Y CHICO
▶ Place of origin:South Korea
▶ Volume : 9g
▶ Product Description
: 6 shades multi-use palettes with the range of matte, shimmer and glitter type from base to point color.
: One Shot, One Kill eyeshadow palette that can create various makeup looks.
: High-performance color and soft texture with no smudging.
▶ Color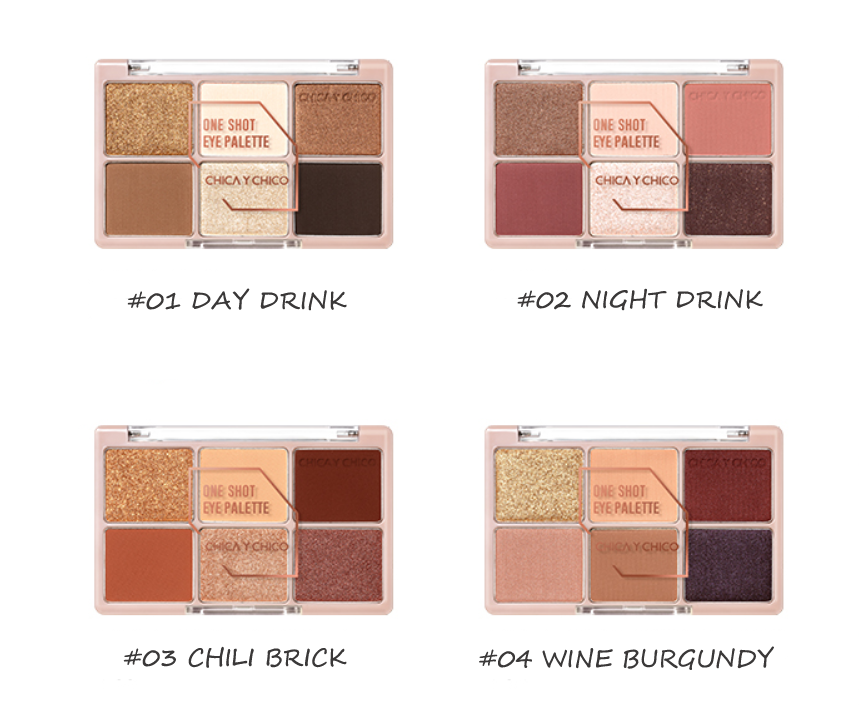 [#1 NIGHT DRINK]
[#2 NIGHT DRINK]
[#3 CHILI BRICK]
[#4 WINE BURGUNDY]
▶ How to use
: Apply to lids and eye area using fingers or a brush.