CHOSUNGAH WONDER BATH Super Vegitoks Cleanser
▶ Manufacturing company : CHOSUNGAH
▶ Place of origin:South Korea
▶ Volume : 200ml / 6.76 oz.
▶ Product Description
: Recorded 7rd SOLD OUT on korea home shopping! 700,000 selling!
: All-in-one purifying cleanser (Cleansing + Facial Pack)
: It purifies the dirt and dead skin cell when applied.
: Konjac jelly that includes Ceramide and fine bubble foam takes black head only with no irritation
and cleans the skin.
[Step1 : Facial Pack, Step2 : Bubble, Step3 : Gooey Bubble]
▶ TYPE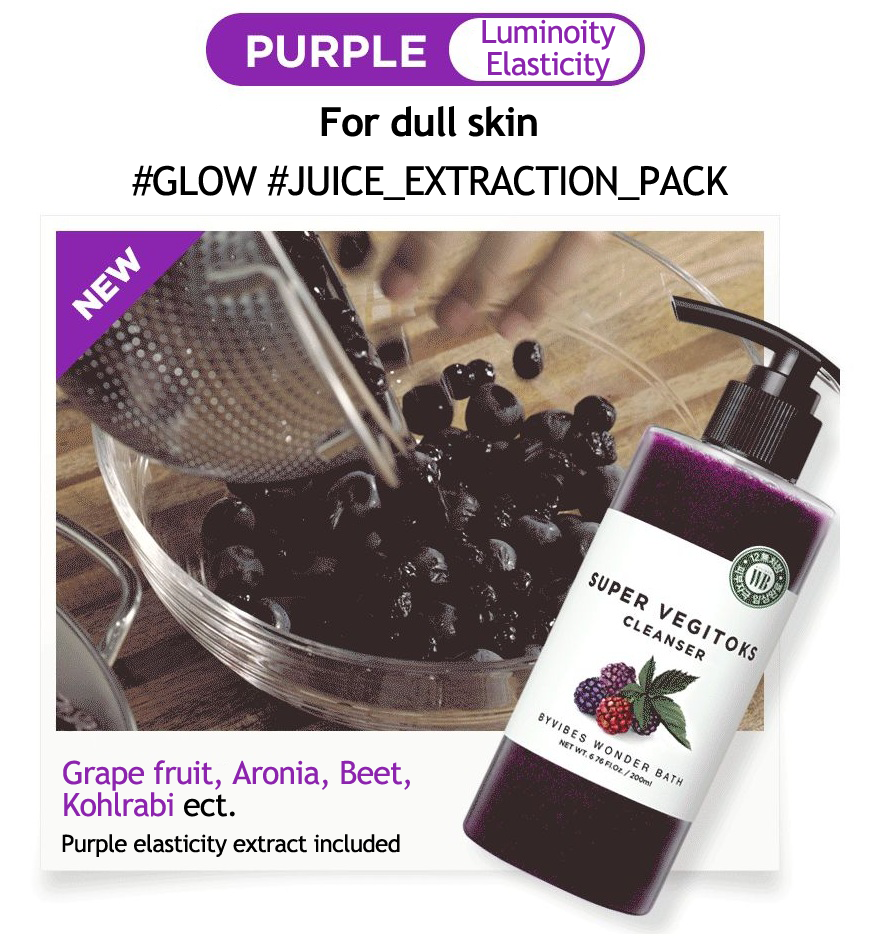 ▶ How to use
1) Apply the cleanser to the dry skin.
2) When it transfters to white fine bubble, massage the skin with rolling it.
3) Rinse it with lukewarm water.