The Saem Eco Soul Kiss Button Lips Matte
▶ Manufacturing company : The Saem
▶ Place of origin:South Korea
▶ Volume : 2g
▶ Product Description
: 3-in-1 product (Lip Baml + Lip Tint + Lip Stick)
: Vegetable essential oil gives moisture with matte finish.
: Everyday new lipstick with a click-typed lipstick that comes up 0.5mm each.
▶ Color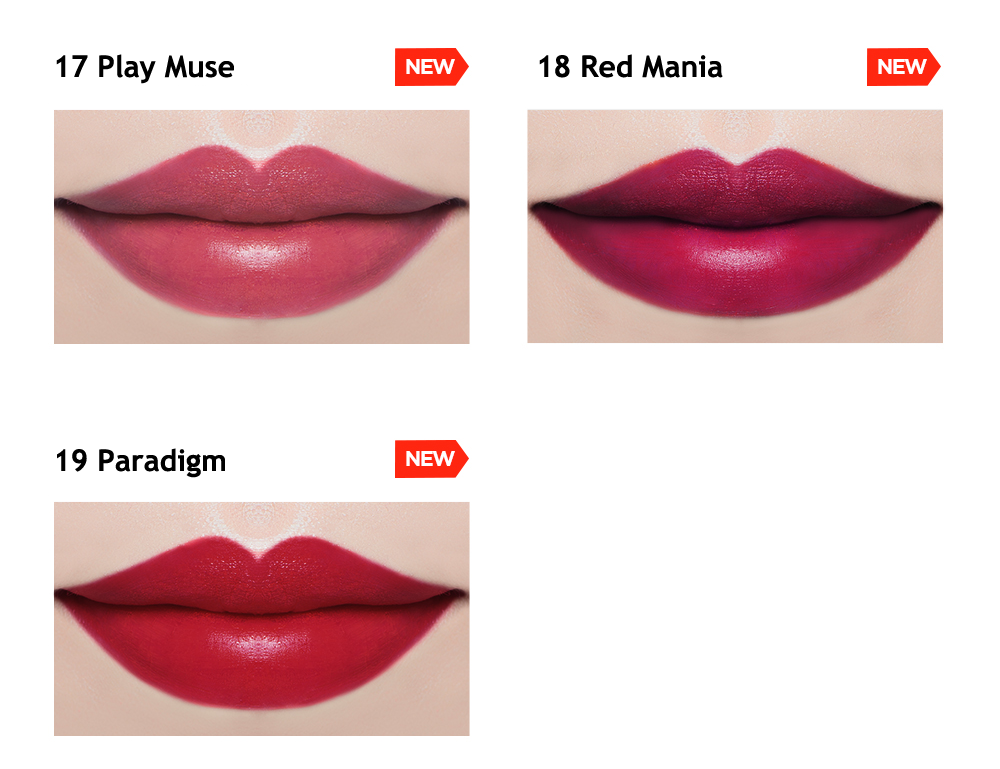 ▶ How to use
: Push a button and then apply it to your lips.
*Once the lipstick comes up, you can not put it back so be careful to use it.